Rival diabetes combinations Xultophy and Soliqua approved
The FDA has approved Novo Nordisk's Xultophy and Sanofi's Soliqua on the same day, pitching the rival diabetes combination into head-to-head competition.
Both products combine a long acting insulin with a GLP-1 analogue – Xultopy brings together Tresiba and Victoza, while Soliqua (formerly known as LixiLan) combines Lantus with Adlyxin (Lxyumia outside the US).
Both 2-in-1 once daily injectables aim to help patients not controlling their type 2 diabetes with insulin alone or with a GLP-1 alone.
There is little difference in the FDA approved labels of the drugs, and neither have on this occasion gained approval for patients who are new to injectable therapy.
Sanofi may have most to lose, however, as Lantus is the biggest selling standalone long-acting insulin, and Novo may be able to win some market share with its combination.
Sanofi presented new data at the EASD conference in September which showed its product helped patients control their blood sugar after meals (post prandial glucose, PPG) compared with Lantus alone.  This added to data showing it reduced HbA1c levels compared to Lantus alone, although the reduction was small.
Novo's data from its phase 3b DUAL V trial, meanwhile, shows Xultophy treatment meant patients were up to 4.5 times more likely to achieve glycaemic targets without hypoglycaemia and weight gain compared to those taking Lantus.
Analysts think this profile could give Xultophy an edge on its rival – it also has an advantage in limiting cases of hypoglycaemia, as Sanofi's combo could only match Lantus on this measure.
But Sanofi is likely to get its drug to market first – it says Soliqua will be available in pharmacies in the US from January, while Novo says Xultophy will reach the market 'in the first half' of 2017.
The companies are the two biggest players in diabetes, and have both been suffering from increasing price pressure in the US market, which has led them to downgrade earnings forecasts.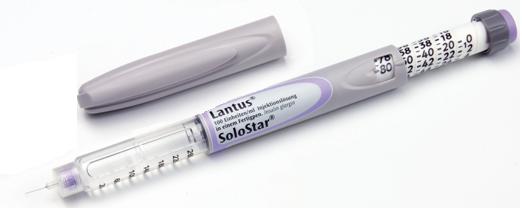 Sanofi recently reaffirmed that it expects its global diabetes franchise to shrink 4-8% for the 2015-2018 period, with pressure on prices and new competition, including biosimilar versions of Lantus arriving on major markets.
Novo has also been badly hit, and recently had to shelve plans for an innovative oral formulation of insulin, as it feared the drug would be too expensive to be a commercial success.
Analysts will watch closely how the companies price their new products, and await negotiations with US pharmacy benefit managers and health insurers, who can exclude drugs from their coverage lists and have a major impact on revenues.
Don't miss your daily pharmaphorum news.
SUBSCRIBE free here.