Respiri recruits first patients in US wheezo programme
News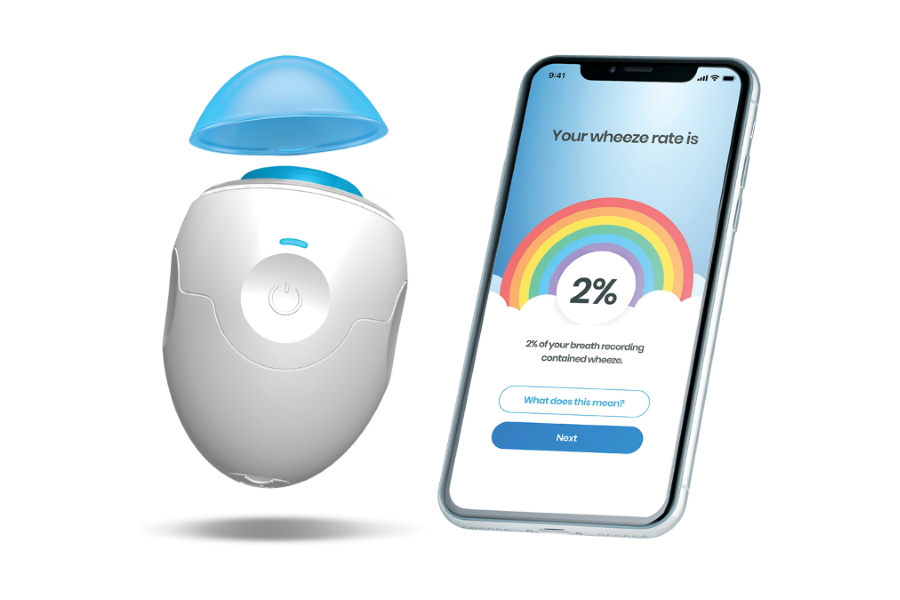 Australian digital health company Respiri has started to roll out its digital remote patient monitoring (RPM) system for asthma and chronic obstructive pulmonary disease (COPD) in the US, with the first patients now signed up to the programme.
The Software as a Service (SaaS) platform consists of a wheezo device, app, and healthcare monitoring portal, and is used to detect wheeze, a typical symptom of asthma, COPD, and other respiratory illnesses, giving an objective measure of airway obstruction.
The company has two clients for wheezo in the US to date – the Children's Hospital of Michigan and an unnamed North Carolina-based hospital – and says patients will start to use the service next month. It has partnered with two telehealth providers (mTelehealth and Access Telehealth) to deliver the service.
"Enrolment of the first patients in the RPM programme marks an important milestone for the company in our opinion, highlighting early acceptance from physicians/pulmonologists for the potential utility of the wheezo device for active, real-time monitoring of asthma/COPD patients," according to Edison analysts Soo Romanoff and Jyoti Prakash.
The rollout is focusing initially on children with asthma in an effort to reduce exacerbations and hospitalisations, improving patient outcomes and reducing healthcare costs, with the entire system reimbursable.
"Successful reimbursement by payors (a key component of the company's US revenue model) would also confer initial validation to Respiri's business model in the US," they write in a research note, adding that they are now waiting for feedback from the first lot of enrolled patients.
Using wheezo, patients record 30 seconds of normal breathing with the device placed against the trachea, which Respiri says is enough to provide an objective assessment of wheeze that can help diagnose conditions and guide treatment.
The mobile app assists patients with managing their asthma by tracking symptoms, triggers, medication use, and environmental factors that can affect their illness, such as pollen and pollution levels.
Edison says Respiri has a strong pipeline of potential clients for the platform, with more than 120 organisations negotiating with company over its use.
"Management anticipates the first reimbursement claims to be processed within 45 days," note the analysts. "We expect traction from these initial patient enrolments to set the pace for future growth momentum."