Republicans move ahead on Obamacare repeal – but no consensus in sight
News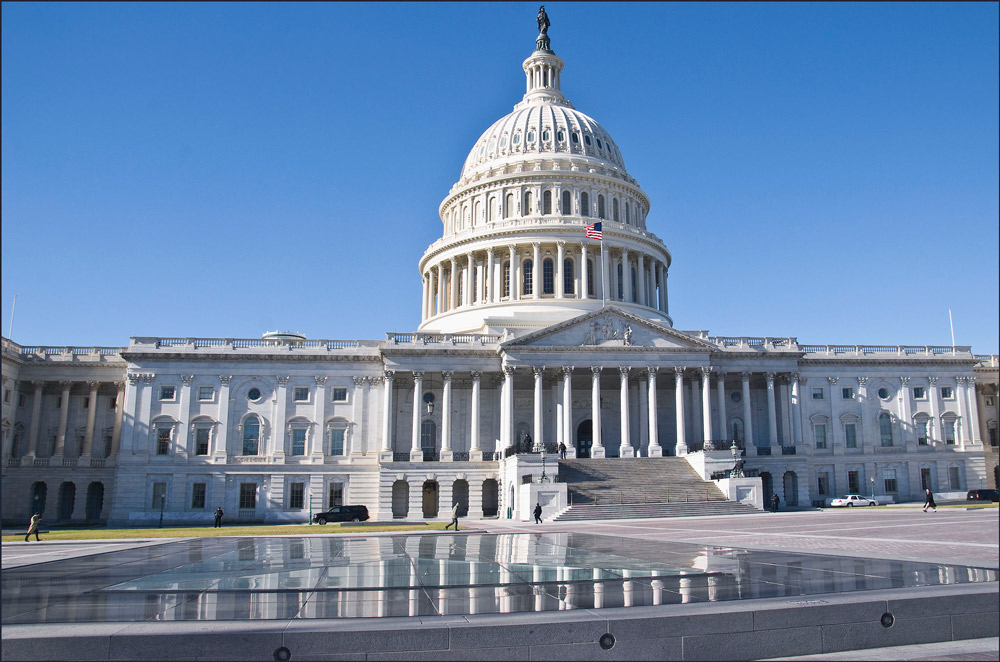 The Republican party yesterday took a major step towards their long-promised goal of repealing Obamacare – but it's far from clear if they can agree on what should replace it.
Just hours after agreeing to open discussions, a bid to repeal and replace the law was decisively defeated, underlying the chaotic and disunited approach to healthcare reform the party is pursuing.
There was huge drama in the Senate earlier in the day when 50 Republicans voted in favour of opening the debate on replacing the Affordable Care Act, with two voting against the motion with all the Democrat members.
This left the tally at 50 for and 50 against, with vice president Mike Pence casting the tie-breaking vote to pass the measure.
This motion was also only possible because Senator John McCain dramatically returned from hospital after having undergone surgery for a brain tumour in order to cast his vote.
However McCain has taken a very nuanced position – while he voted in favour of debate in the Senate he maintains he will not support any of the existing draft bills to replace Obamacare, aka The Affordable Care Act (ACA).
I voted for the motion to proceed to open debate on healthcare, but I will not vote for the bill as it is today https://t.co/Xuf4oHNJqV pic.twitter.com/7iTV1OqmrP

— John McCain (@SenJohnMcCain) July 25, 2017
McCain isn't the only Republican with significant reservations about existing healthcare reforms plans. Senators on the left and the right of the party dissatisfied, some claiming its cuts will be too deep, others claiming it doesn't go far enough.
However, sentiment in the general public is clearly against repeal: opinion polls show growing support for the ACA, and opposition to its repeal or replacement.
Emotions ran high all afternoon on Capitol Hill, with protestors in the Senate gallery shouting "kill the bill" and "shame, shame, shame!"
This opposition is founded on estimates from the non-partisan Congressional Budget Office's that any of the proposed Republican plans would mean millions of people losing health insurance.
A Kaiser Family Foundation poll found 61% having an unfavourable view of a 'repeal and replace' plan, with just 28% viewing it favourably.
Senate Republicans now face a choice between several contrasting options: a discarded and possibly untenable plan to replace Obamacare; a measure that repeals it without implementing a replacement; and a so-called "skinny repeal".
This last proposal is a new tactic, and would involve picking out elements of Obamacare which the party objects to most.  Top of this list is the individual mandate, which currently makes it a legal requirement for all individuals to have health insurance.
However there is no guarantee that the Republicans can agree on this plan across the Senate and the House. The biggest factor  is the CBO's estimate that simply repealing the mandate could fatally undermine the ACA, and cause 15 million people to lose insurance within 10 years.
Medicines legislation must wait its turn
While the chaos ensues around Obamacare, the question of pharma drug prices is still simmering, and could be tackled as part of healthcare reform.
The Democrat party tried to seize some policy initiative this week by launching its A Better Deal plan, which includes tackling the high cost of prescription medicines via new price control mechanisms.
Meanwhile Donald Trump is also said to have a draft drug pricing executive order in the offing, which is rumoured to be far more favourable towards the pharma industry than his earlier remarks about it 'getting away with murder'.