Regeneron seeks CheckMate in immuno-oncology play
News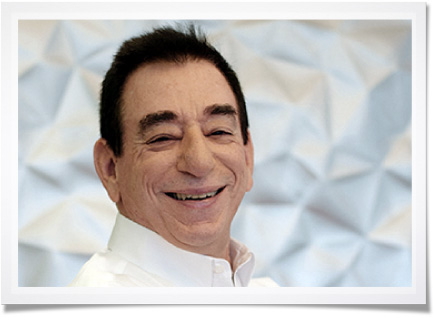 Regeneron has agreed an all-cash deal to acquire CheckMate Pharmaceuticals, adding immune activator vidutolimod to its cancer immunotherapy pipeline and ending a barren spell for M&A in the biotech sector.
The $10.50-per-share deal values CheckMate at around $250 million, and revolves around the toll-like receptor-9 (TKR9) agonist, which is in clinical testing in combination with other drugs for melanoma and non-melanoma skin cancers, as well as head and neck cancer.
Readouts from phase 2 studies in head and neck and non-melanoma skin cancer patients are due in the second half of 2022.
The drug is meanwhile also in mid-stage trials in combination with Bristol-Myers Squibb's PD-1 inhibitor Opdivo (nivolumab) in PD-1 refractory advanced melanoma and alongside Merck & Co's PD-1 Keytruda (pembrolizumab) in recurrent or metastatic squamous cell head and neck cancer.
Adding vidutolimod gives Regeneron an opportunity for combination therapies with its own immuno-oncology drugs, headed by its Sanofi-partnered PD-1 inhibitor Libtayo (cemiplimab) which is FDA-approved for skin cancers cutaneous squamous cell carcinoma and basal cell carcinoma, as well as non-small cell lung cancer.
The company also has a pair of bispecific antibodies in phase 2 trials, namely CD20xCD3-targeting odronextamab for B-cell non-Hodgkin lymphoma and BCMAxCD3 candidate REGN5458 for multiple myeloma.
The deal – which came at a healthy 330% premium to CheckMate's share price ahead of the announcement – was welcomed by biotech industry experts as a glimmering of improved sentiment in the sector after a very quiet spell for M&A.
https://twitter.com/bradloncar/status/1516373312301060096
"As we continue to advance and expand our research efforts in immuno-oncology, the acquisition of Checkmate will add a promising new modality to Regeneron's toolkit of potential approaches for difficult-to-treat cancers," said Leonard Schleifer, Regeneron's chief executive (pictured above).
"The unique combination of a differentiated toll-like receptor 9 with other antibody-based oncology agents may result in increased clinical benefit and provide new treatment options for patients in need," he added.
Vidutolimod is administered directly into tumour and is thought to induce and expand T cells that attack the cancer. It is delivered using a virus-like particle (VLP) that also helps to stimulate an immune response to the tumour.
Regeneron's play comes a few weeks after CheckMate appointed ex-BMS executive Alan Bash as its CEO, and almost two years after the biotech listed on the Nasdaq.