Regeneron gets closer to ISA Pharma with new immuno-oncology alliance
News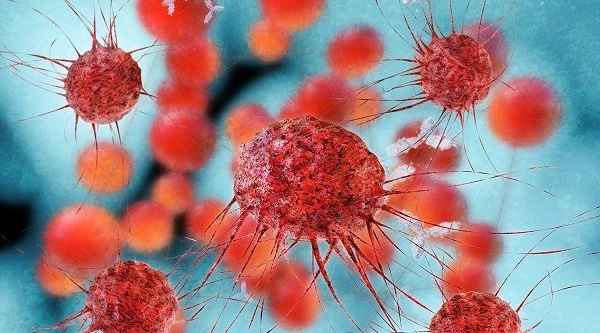 Regeneron has doubled down in its ongoing collaboration with ISA Pharma, taking a bigger stake in the Dutch biotech and cueing up a third trial of their immuno-oncology combination.
The two companies have been working together since 2017 to pair Regeneron and Sanofi's PD-1 inhibitor Libtayo (cemiplimab) – already approved for a form of skin cancer – with Leiden-based ISA's vaccine targeting human papillomavirus type 16 (HPV16).
HPV is thought to be present in 55% of cervical cancers and 60% of head and neck cancers, and ISA and Regeneron are already running or preparing mid-stage trials of the combination of Libtayo with ISA101b in those tumour types.
The new proof-of-concept trial will be carried out in oropharyngeal cancer, according to the partners. Data from the Centres for Disease Control and Prevention (CDC) suggests HPV is involved in around 70% of oropharyngeal cancers in the US.
The undisclosed equity stake plus recent funding of €20 million ($22.5 million) from the European Investment Bank (EIB) means that ISA has all the funding it needs to take ISA101b through trials that could support regulatory filings, according to the biotech.
The revised agreement could also shorten the time to first approval in HPV16-positive cancers, and "streamlines" ISA's access to license fees, milestone payments and royalties, say the partners.
Terms of the alliance have never been disclosed, although Regeneron paid an upfront fee for option rights to the HPV16 programme, and milestones and royalties if it takes it further.
ISA101b is composed of a mixture of synthetic long peptides (SLPs) that match parts of two cancer-causing proteins produced by the HPV16 virus.
In a phase 1/2 trial in 77 patients with advanced stage cervical cancer, treatment with ISA's vaccine and chemo led to tumour regressions in 43% of evaluable patients, while another 43% saw their cancer stop growing.
There are prophylactic vaccines for HPV already on the market – including Merck & Co's Gardasil and GlaxoSmithKline's Cervarix – but those are designed to prevent initial infection with the virus.
In contrast, ISA's cancer vaccine has the potential to help the immune system fight the virus after a patient is infected. The rationale for using the drug alongside Libtayo is that the checkpoint inhibitor takes a brake off the immune response, potentially boosting the vaccine's efficacy.