Real-time Abbott glucose monitor available to NHS after UK launch
News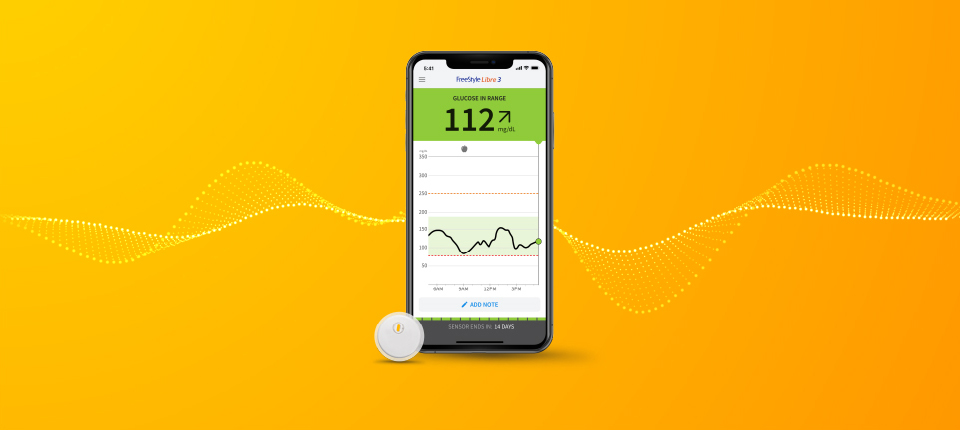 The latest version of Abbott's FreeStyle Libre continuous glucose monitor is now available via the NHS to eligible people with diabetes in the UK.
Abbott's wearable FreeStyle Libre 3 device – which is billed as the smallest and thinnest real-time CGM system available – sends glucose readings every minute directly to the user's smartphone for up to 14 days, allowing them to adjust treatment as needed.
According to draft guidance published last year by the National Institute for Health and Care Excellence (NICE), real-time CGM can be offered to all children and adults with type 1 diabetes.
People with type 2 diabetes can be offered it as an alternative to intermittently scanned of 'flash' CGM if it is available for the same or lower acquisition cost, according to the draft, which is due to be finalised shortly.
Real-time CGM can also be used for people with complex needs, for example reduced awareness of hypoglycaemia.
Meanwhile, Abbott's FreeStyle Libre and FreeStyle Libre 2 flash CGM systems remain available to patients and listed on the NHS Drug Tariff.
The FreeStyle Libre 3 system consists of the sensor around the size of a £1 coin that is worn on the upper arm and an app which can be used by users to record their real-time glucose levels and see their glucose history and trend arrows.
The app is initially available for Android operating systems only with an iOS version expected in the coming months, said the company.
"For those people with more complex diabetes management needs, the system aims to make management easier and more convenient by providing a continuous picture of their glucose levels in real-time, as well as where they are heading," explained Neil Harris, general manager of Abbott's UK and Ireland diabetes care business.
In clinical trials, use of the Freestyle Libre CGM range has been shown to improve blood glucose control, reducing hypoglycaemic and hyperglycaemic episodes, and reduce levels of HbA1c which gives an indication of how well glucose in being controlled over time.
Abbott has made the development of wearables a key part of its device strategy, and is drawing on experience with the Freestyle Libre range to expand into other areas, including consumer health applications.
At this year's CES tech trade show, the company announced a new wearable range, called Lingo, that will measure not just glucose but other biomarkers including ketones and lactate to give insights into an individual's metabolic status.
Meanwhile, the UK launch of Freestyle Libre 3 comes as rival real-time CGM player Dexcom received a European CE mark for its G7 device for people with diabetes aged two years and older. The company said it expects to launch Dexcom G7 in Europe "in the next several weeks."