Race for hepatitis B drug intensifies as Antios raises $96m for phase 2 trial
News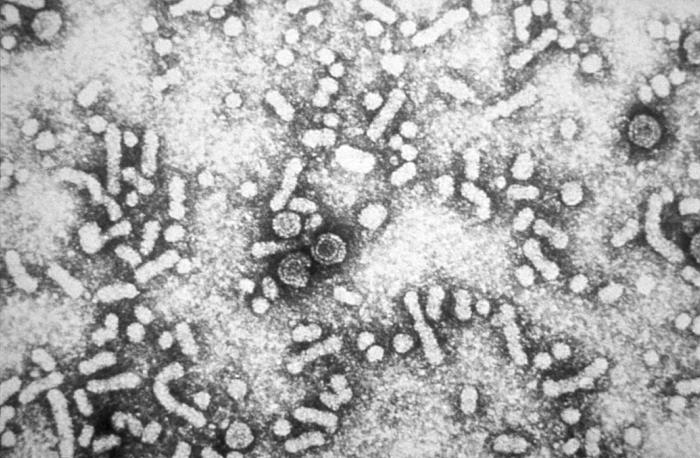 Antios has raised $96 million in Series B financing to support the ongoing phase 2 development of its hepatitis B drug candidate, ATI-2173.
There are several competitors developing treatments for hepatitis B in what could turn out to be a competitive market.
Most people infected with the disease, which can be spread sexually or by sharing needles, fight off the disease and fully recover within a few months.
But those with chronic disease who cannot fight off the virus can develop life-threatening problems such as scarring of the liver and cancer.
It's the chronic form of the disease that is the main target, with Ionis is working with GSK on an antisense drug that can suppress the hepatitis B virus (HBV), and Roche is working with Dicerna on a rival gene silencing drug.
With ATI-2173, Antios is working on a liver-targeted Active Site Polymerase Inhibitor Nucleotide (ASPIN) molecule designed to deliver the 5'-monophosphate of clevudine to the liver.
This L-nucleoside's active 5'-triphosphate has antiviral properties that could lead to extended suppression of HBV DNA even after treatment has been stopped.
ATI-2173 targets the liver, delivering high levels of the unique 5'- triphosphate while limiting systemic exposure to the parent L-nucleoside, the company said.
Antios thinks that ATI-2173 has the potential to become an integral part of a curative combination regimen for chronic hepatitis B.
The financing was led by Soleus Capital with participation from new investors RA Capital Management, Adage Capital Management LP, Pontifax and Aisling Capital as well as other healthcare focused funds, Altium Capital, Amzak Health, Granite Point Capital Management, LP, and LifeSci Venture Partners.
All of the Series A investors participated including Lumira Ventures, CAM Capital, Delos Capital, Domain Associates and Sixty Degree Capital.
David Canner, partner at Soleus Capital and Iyona Rajkomar, MBBS, CFA, partner at Pontifax, are joining the board of directors.
Feature image courtesy of the US Centers for Disease Control