PROpel study backs Lynparza combo in first-line prostate cancer
News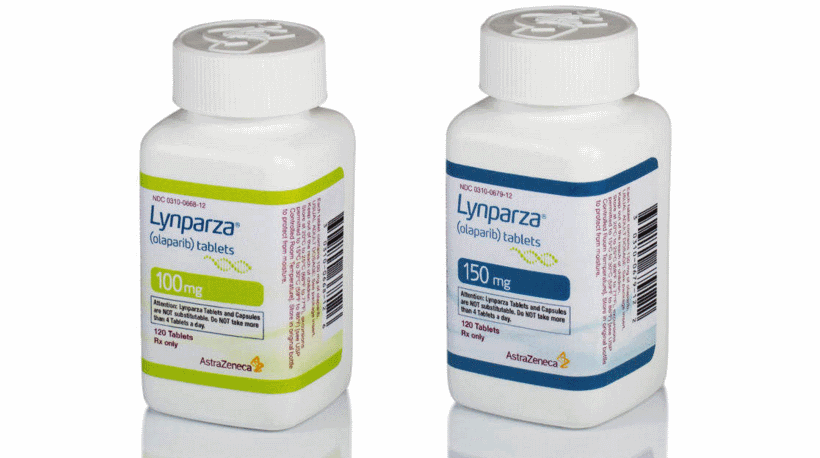 AstraZeneca and Merck & Co PARP inhibitor Lynparza is already used to treat prostate cancer associated with a specific genetic mutation, but could see the drug's use broadened after a positive phase 3 trial.
The results of the PROpel study showed that a combination of Lynparza (olaparib) and Johnson & Johnson's hormonal therapy Zytiga (abiraterone acetate) given as a first-line treatment to an -all-comer population of men with metastatic castration-resistant prostate cancer (mCRPC) delayed disease progression.
Lynparza was approved as a second-line therapy for homologous recombination repair (HRR) gene-mutated mCRPC last year, but extending its label to include non-HRR patients in the frontline setting would dramatically increase the number of patients eligible for treatment.
In PROpel, Lynparza plus Zytiga – a standard first-line therapy for mCRPC – was compared to Zytiga and placebo, with the two-drug combination achieving a "statistically significant and clinically meaningful" improvement in radiographic progression-free survival (PFS), according to the two pharma companies.
This is the first PARP inhibitor to demonstrate a clinical benefit in combination with a new hormonal agent (NHA) in this setting, said AZ and Merck, which is known as MSD outside the US and Canada.
Prostate cancer is the second-most commonly diagnosed cancer in men and – despite an increase in the number of available treatments for men with mCRPC – five-year survival remains obstinately low at around 15%.
AZ and Merck said that the interim results from the study also show a trend towards improved overall survival for the combination versus Zytiga alone, although that data is not yet mature.
The two companies said they intend to share the new data with regulatory authorities "as soon as possible".
That would extend their lead over rival PARP drugs like Clovis Oncology's Rubraca (rucaparib) – which was approved for prostate cancer with a narrower label last year and isn't due to report additional clinical results until 2022 – as well as GlaxoSmithKline's Zejula (niraparib) and Pfizer's Talzenna (talazoparib).
Lynparza is already a big earner for AZ and Merck from its earlier approvals in ovarian, breast, pancreatic and prostate cancer, and along with targeted lung cancer therapy Tagrisso (osimertinib) and immuno-oncology drug Imfinzi (durvalumab) is a driving force behind AZ's 19% increase in revenues to $15.3 billion in the first half of this year.
Lynparza sales swelled 15% to $1.13 billion in that period, with HRR-positive prostate cancer and first-line maintenance use in ovarian cancer driving growth. AZ and Merck are also going after adjuvant use of Lynparza in breast cancer, which if approved could lend additional momentum to the product.