Popit and Almirall's new app tracks adherence to psoriasis med
News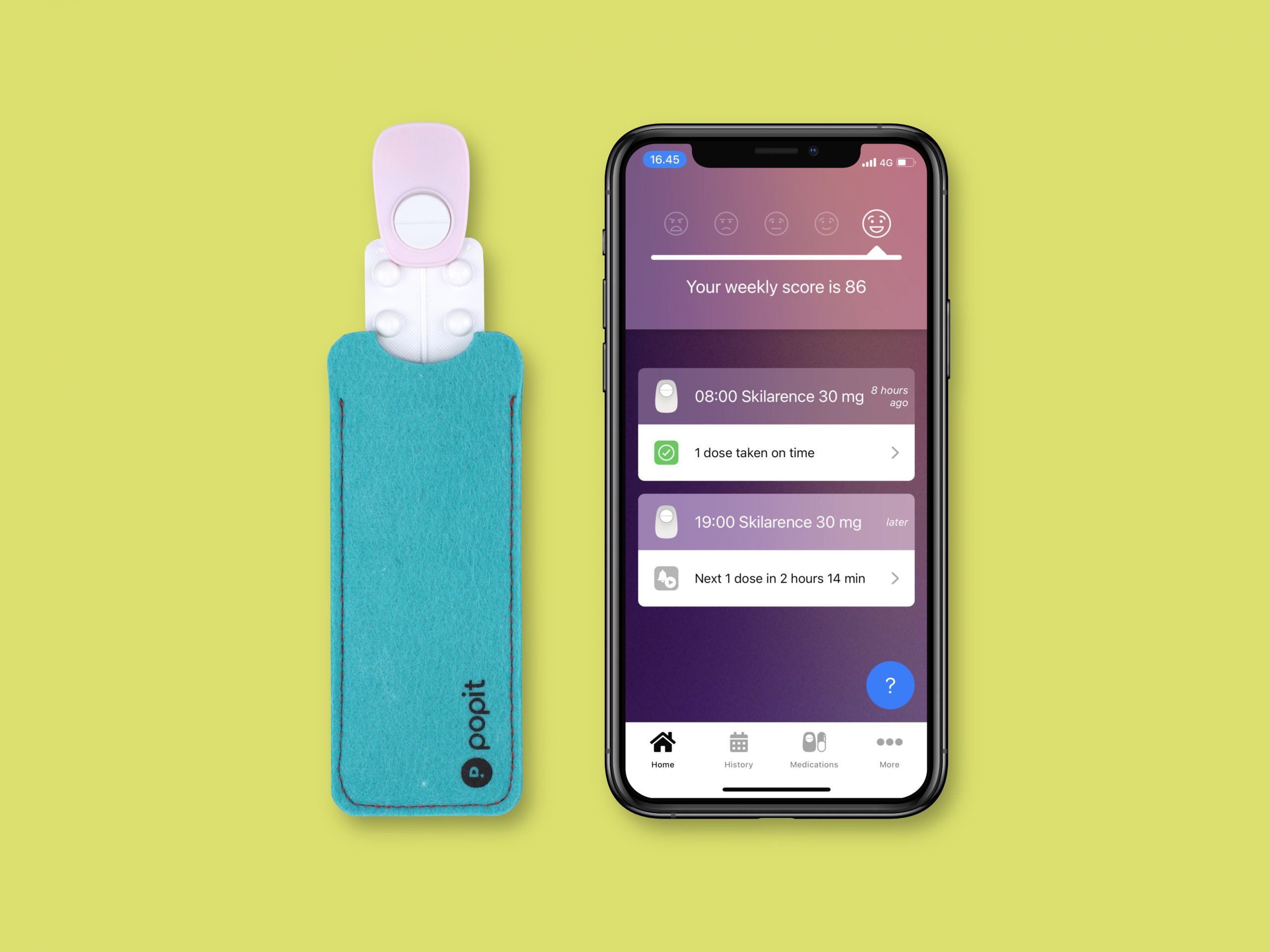 Finnish startup Popit has joined with Spain's Almirall to produce an app that tracks whether patients have taken their psoriasis medicine and sends them a reminder if they miss a dose.
Popit's technology, which is available in the Netherlands, is clinically validated to reduce the number of missed doses and has been already used by several pharma companies.
The company cited a pilot study showing how the system increased adherence in birth control pill users.
The technology is based around an electronic device which is attached to the push-through pill packages that monitor whether a dose has been taken.
Results of the pilot study in 24 women showed that without the system, 46% of those taking part forgot to take one or more pills during the first one-month period.
When the on-demand reminder system was turned on in the second month, 8% (2 women) forgot one or more pills.
This translated into a statistically significant reduction in the number of missed doses. The companies hope to use the technology to ensure patients stick to their regimens of Almirall's Skilarence (dimethyl fumarate), a systemic treatment taken orally for moderate to severe plaque psoriasis.
Medicines based on dimethyl fumarate – such as Biogen's multiple sclerosis drug Tecfidera – are notorious for their gastrointestinal side-effects.
Biogen resorted to using a telephone support service to help patients get through the side-effects that often settle after a few weeks on treatment.
Popit does not provide medical advice but patients have access in the app patient information provided by Almirall, which includes gastric issues.
The companies have not disclosed whether the app is created to deal with the gastrointestinal issues, instead noting problems with patients forgetting to take their meds.
Popit's CEO Teemu Piirainen said: "There is a great need to improve medication adherence and patient support in psoriasis care. Popit can really help in this by tackling some of the most common causes for why doses are missed, which include forgetting the daily doses and insufficient awareness of how missed doses impact treatment outcomes.
"Additionally, the patient might face quite practical challenges with their treatment, like up-titration or predetermined changes in product strength, which may not always be easy to master. Popit supports the patient with these challenges."