Political interference fears mount as Trump backs Pfizer's COVID vaccine
News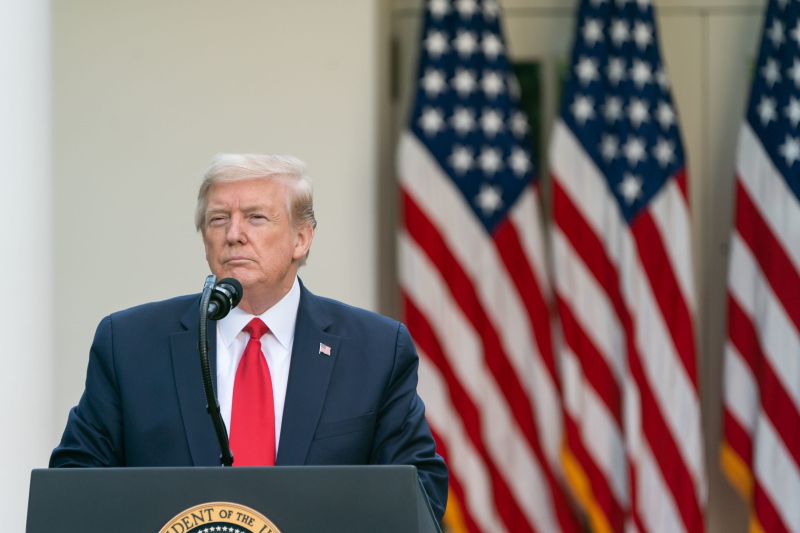 President Donald Trump has suggested that Pfizer could be first to secure the first approval of a COVID-19 vaccine, as worries continue about political interference in the vaccine approval process ahead of November's election day.
Asked by Fox News which vaccine could be approved, Trump said: "Pfizer's doing really well," adding that "Johnson & Johnson…they'll probably be a little later."
Ever since Trump met with pharma CEOs at the beginning of the outbreak, there have been concerns that the president would attempt to rush through a vaccine in time for 3rd November, when US voters go to their ballot boxes.
Perhaps unsurprisingly, Trump's analysis differs from that of the World Health Organization, which the president has defunded and blamed for the spread of the pandemic.
The WHO has a vaccine from J&J's Janssen unit above Pfizer and BioNTech's rival on its regularly-updated list of shots in clinical development.
As several vaccines near the end of phase 3, those fears are mounting after reports that health secretary Alex Azar wrote a memo banning any of the health agencies, including the FDA, from signing new rules "regarding the nation's foods, medicines, medical devices and other products".
There is speculation that the Trump administration could try and authorise a vaccine without oversight from the FDA using an Emergency Use Authorization, although it's unclear whether the memo actually changes this.
Trump's comments about vaccines follow a controversial week where the president once again publicly undermined one of the nation's top health officials.
The president last week said the Centers for Disease Control chief Dr Robert Redfield "got the message maybe confused" with comments over vaccines and face masks.
Redfield had said it could be autumn next year before there are enough vaccines in stock to allow normal life to resume.
The CDC chief, who was appointed by Trump, also added that masks work and could be more effective than a vaccine that only works in around 70% of cases.
Trump has also rejected advice of health authorities by holding an indoor campaign rally and challenged the science of global warming amid widespread wildfires in Western states.
At the same time, the UK is facing tougher lockdown measures after the government's chief scientific adviser warned that the epidemic is doubling every week with more than 3,000 new cases recorded every day.
Sir Patrick Vallance warned in a televised address that by mid-October this could lead to 200 daily deaths if action is not taken to halt the current rate of infection.
Chief medical officer professor Chris Whitty also warned of a "very serious" threat from COVID-19 over the next six months.