Plug and Play aims to accelerate Almirall's digital start-ups
News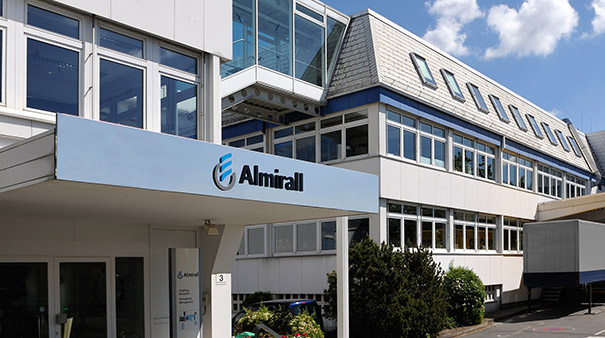 Almirall has announced a partnership with Plug and Play, a health tech accelerator and innovation platform, to boost innovation in dermatology.
The Spanish pharma already has a "Digital Garden" accelerator programme, that aims to build digital dermatology businesses from its base at the Barcelona Health Hub.
Through the collaboration, Almirall said it will gain access to Plug and Play's global health innovation ecosystem, including shareholders and startups.
Almirall has selected five startups that will participate in a nine-month programme focused on developing innovative technology-based services and solutions to accelerate their go-to-market plans and to tackle some of the biggest dermatological challenges of today and in the future.
Plug and Play's Health programme connects forward-thinking corporations and investors with startups in the health industry around topics such as digital health, nutrition, patient engagement, and improved outcomes.
It works with hundreds of startups each year through health-focused hubs in Silicon Valley, Singapore, Shanghai and Kyoto.
These young companies are then connected with sponsoring organisations like Almirall for business development and investment opportunities.
Julia Belaya, global head of business development for Plug and Play Health, said: "We are excited to welcome Almirall as the first dermatology-focused partner in our Health Program along with leading corporations such as Roche, Novartis, Cleveland Clinic, Boehringer Ingelheim, Sanofi, and Amgen.
"We look forward to supporting the Digital Garden activities in Barcelona as well as providing access to our global innovation ecosystem for Almirall and their program's start-ups."
The five startups involved were first announced at the Frontiers Digital Health conference, held in Berlin in November last year.
The winners were a UV exposure measurement device Uvisio, Intrepid Analytics with its clinical trial recruitment tool, a dermatology consultation app called Derma2go, a digital health app builder specialising in skincare Haut.Ai, and a dermatology search engine called AutoDerm.
Winners were selected from a shortlist of eight startups by a panel of experts at the Shark Tank-style event.