Pharmacy group 1000Farmacie closes $15m financing round
News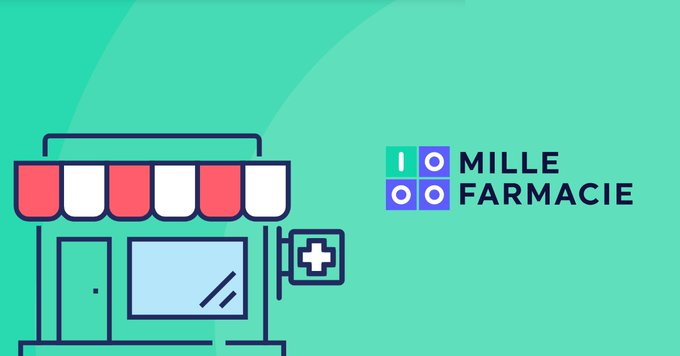 Italian online pharmacy group 1000Farmacie has raised $15 million In one of the largest first-round financings in the digital health category.
The company – which brings together more than 100 Italian pharmacies using a common, full-service online platform – will use the new funding to expand its network as well as the range of services it offers, according to chief executive Nicolò Petrone.
1000Farmacie was set up with the aim of digitising the Italian pharmacy sector using a vertical marketplace model, making it easier for patients in Italy to make comparisons between pharmacies and source products at the best price available on the market.
It aims to offer a wide range of products, as well as speedy ordering and delivery, to improve patients' purchasing experience, whilst maintaining the pharmacist-customer relationship. A similar model has been adopted by PillPack – now part of Amazon – in the US market.
The start-up collaborates with pharma and consumer health companies including Johnson & Johnson, Dr Scholl's Chicco and L'Oreal, which make use of 1000Farmacies' platform to deliver products to patients more efficiently.
It has more than 250,000 customers, offers around 95,000 products for sale, and has been growing at breakneck speed, with sales up by 600% last year, fuelled in part by the pandemic.
Between 2019 and 2020 the value of Italy's pharmacy e-commerce sector rose by around two thirds to €234 million, according to figures from market research firm Businesscoot.
That remans a small part of the overall pharmacy market in Italy – one of the few European countries where the number of bricks-and-mortar pharmacies is actually increasing – showing there is still significant untapped potential for digitisation.
The latest round – led by P101 and HBM Healthcare Investments – adds to a $1.7 million first round in 2020 and takes the total amount raised by the company to date to around $17 million.
It was supported by Corisol Holding, Club degli Investitori, Iag, Liftt and Healthware Ventures, the corporate venture capital arm of pharmaphorum's parent company Healthware Group.