Pfizer upgrades Biohaven alliance to a takeover bid
News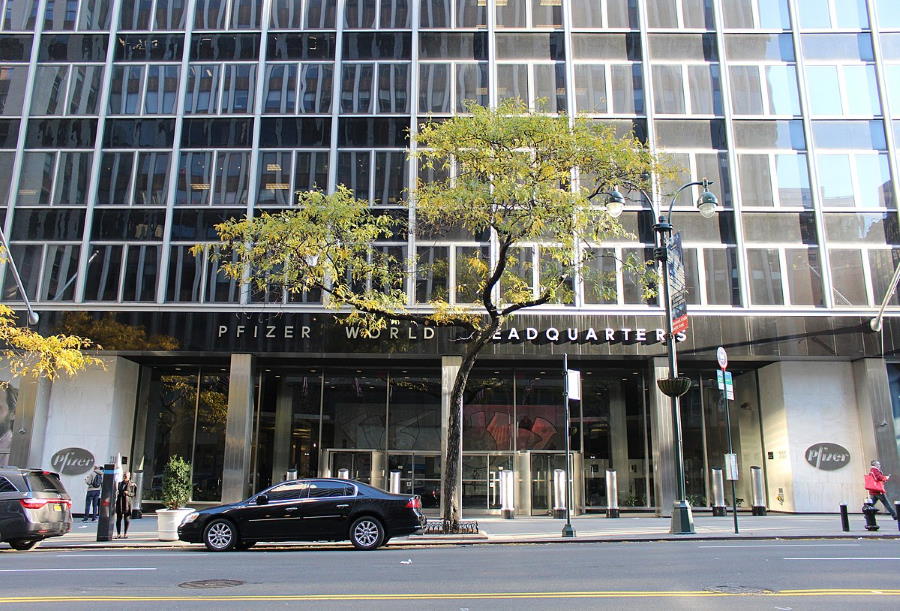 Not content with a $1.2 billion licensing deal for Biohaven Pharma's oral migraine therapy rimegepant, Pfizer has just offered to buy the company outright – for a cool $11.6 billion.
Pfizer's earlier buy-in only gave it ex-US rights to rimegepant, already approved and on sale in the US as Nurtec ODT, so taking control of the entire company will give it full ownership of the blockbuster-in-waiting, which pulled in $462 million in sales from the US market alone last year.
The big pharma has made its moved shortly after securing approval for the oral CGRP inhibitor in the EU, where it will be sold as Vydura and has become the first drug in the class to be approved for both treatment and prevention of episodic migraine attacks.
Pfizer is paying $148.50 for each Biohaven share under the terms of the deal, and shareholders will also receive half a share in what has been dubbed 'New Biohaven' – a new publicly-traded company that will own the company's non-CGRP pipeline.
Non-CGRP assets including troriluzole for obsessive compulsive disorder and spinocerebellar ataxia and verdiperstat for amyotrophic lateral sclerosis will transfer to Pfizer's internal pipeline.
Shares in Biohaven rocketed more than 70% to more than $142 after the takeover deal was announced, and investors reacted to the biggest biopharma M&A deal of 2022 after a desultory start to the year.
Pfizer's move comes as the company is sitting on a healthy pile of cash coming from sales of its BioNTech-partnered COVID-19 vaccine Comirnaty, which made a whopping $37 billion in sales last year to become the top-selling pharmaceutical product worldwide.
It's worth noting that Biohaven has just reported that sales of Nurtec ODT came in at $124 million in the first quarter – below analyst projections and the $190 million made in the last quarter of 2021.
That raises the question of whether the company is looking to tap into Pfizer's marketing muscle in the US to maintain momentum, particularly as it faces what seems to be a strong competitive challenge from rival oral CGRPs notably AbbVie's prevention drug Qulipta (atogepant).
According to GlobalData, Qulipta has the edge when it comes to data on migraine prevention rates and has a broader range of available doses.
Biohaven said in its first quarter statement that it is predicting full-year sales for Nurtec ODT of $825-$900 million. Meanwhile, Pfizer also claims total rights to follow-up CGRP zavegepant, which is in late-stage trials for chronic migraine.
Pfizer has made a couple of smaller acquisitions this year, closing a $6.7 billion deal for Arena Pharma and its late-stage ulcerative colitis drug etrasimod in March, and a $525 million takeover of respiratory syncytial virus (RSV) drug developer ReVIral last month.
The company said it expects the Biohaven deal to close by early next year.