Pfizer raises pressure on GSK, J&J with late-stage RSV vaccine trial
News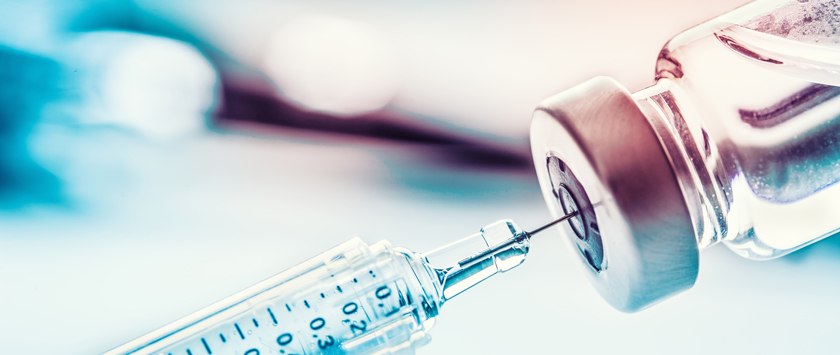 Pfizer has vaulted ahead with its respiratory syncytial virus (RSV) vaccine, closing the gap with GlaxoSmithKline and Johnson & Johnson as the companies strive to bring the first licensed shot to market.
The first of an anticipated 30,000 subjects have been vaccinated in Pfizer's phase 3 RENOIR trial of its vaccine, just behind GSK and J&J who started their own late-stage trials in May and July, respectively.
All three trials are focusing on preventing RSV in people aged 60 or over, who are at increased risk of complications from the common respiratory infection, and are chasing down a market opportunity that analysts estimate could be worth several billion dollars a year.
At its recent business update, GSK said it was anticipating peak sales of more than $4 billion for its vaccine if approved.
The US Centres for Disease Control and Prevention (CDC) estimates that around 177,000 people aged 65 or more are hospitalised with RSV each year, leading to 14,000 deaths.
RENOIR is testing a single dose of Pfizer's vaccine to see whether it can prevent moderate to severe lower respiratory tract illness during the first RSV season after vaccination, with results due in the first half of next year.
The phase 3 study has got underway just a few weeks after the drugmaker reported encouraging immune-boosting effects in a phase 2b proof-of-concept trial involving younger adults, and just in time for the next RSV season as the northern hemisphere approaches autumn.
https://twitter.com/pfizer/status/1433396127085350913
GSK's 25,000-subject study is also due to read out in the spring of 2022 as the upcoming season starts to abate, while J&J's 23,000 trial – dubbed EVERGREEN – is pitching at a June 2023 readout, according to their listings on the clinicaltrials.gov database.
Both the GSK and J&J vaccines are also delivered in a single dose, according to the trial protocols.
Meanwhile, the stellar success and swift rollout of COVID-19 vaccines has emboldened some developers to try their luck at RSV as well.
Moderna recently started trials of an mRNA-based flu vaccine candidate, and said it intends to move ahead with a plan to combine flu, COVID-19 and RSV into a single shot. Pfizer meanwhile has a partnership with its COVID-19 vaccine compatriot BioNTech that also covers an RSV jab.
While there is no approved RSV vaccine yet, drugs are available to treat patients at the other end of the age spectrum – infants and very young children – who are also at risk of serious complications from the virus.
Swedish Orphan Biovitrum (Sobi) currently sells Synagis (palivizumab), a monthly antibody which is the only approved drug to provide passive prophylaxis against the virus in paediatric patients, while another antibody candidate from AstraZeneca and Sanofi is headed for regulatory filings next year.
GSK meanwhile is also exploring whether its vaccine could impart protection to children if administered to their mothers before birth.