Pfizer makes non-profit pledge for low-income nations
News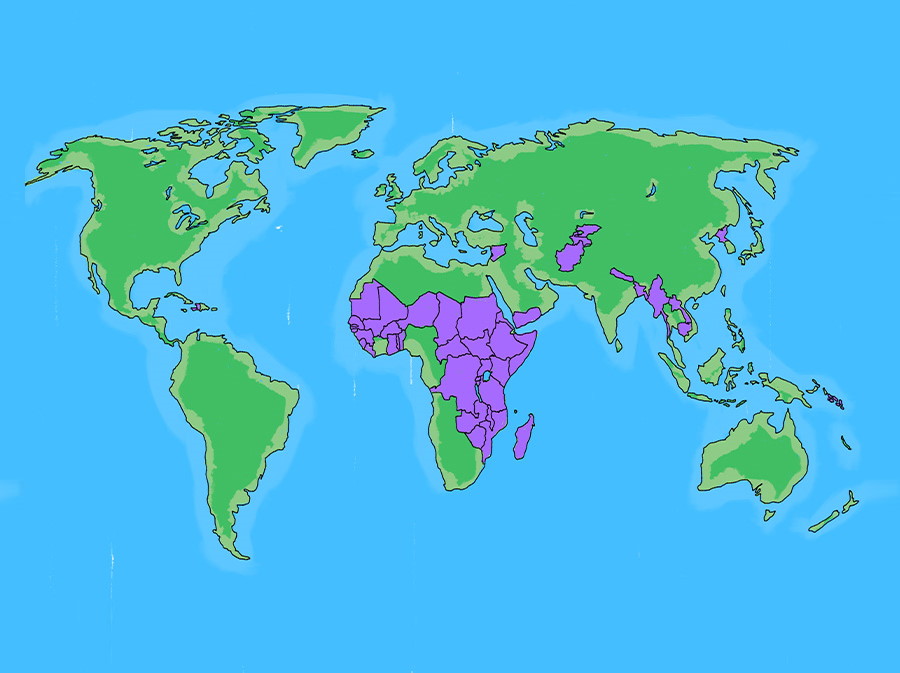 US pharma giant Pfizer has said it will sell some of its patented medicines at non-profit prices to 45 of the world's poorest countries – including new launches.
The initiative will focus on infectious diseases, cancer, inflammation, rare diseases and women's health, and will include its BioNTech-partnered COVID-19 vaccine Comirnaty as well as oral antiviral therapy Paxlovid (nirmatrelvir/ritonavir).
Pfizer said the 'accord for a healthier world' will improve access to medicines for 1.2 billion people living in the countries, and it is calling on other healthcare organisations to join the project.
The first five countries to access the low-cost medicines will be Rwanda, Ghana, Malawi, Senegal and Uganda in a pilot phase, to help identify regulatory, procurement and healthcare delivery challenges with rollout that can be tackled when the wider access programme gets underway.
Pfizer chief executive Albert Bourla said the pandemic has shown that supply of medicines is "only the first step to helping patients."
"We will work closely with global health leaders to make improvements in diagnosis, education, infrastructure, storage and more," he added. "Only when all the obstacles are overcome can we end healthcare inequities and deliver for all patients."
The accord will start with 23 medicines and vaccines, a list which also includes breast cancer blockbuster Ibrance (palbociclib), pneumonia vaccine Prevnar 13, and arthritis drug Xeljanz (tofacitinib). In time, it could also include experimental drugs such as its group B streptococcus and respiratory syncytial virus (RSV) vaccines if they get approved in the US and/or EU.
The move comes as Pfizer along with several other biopharma companies have been thrust into the spotlight for making big windfall revenues and profits from COVID-19 medicines, and for prioritising supplies to wealthier countries.
Pfizer previously said it expects to make $22 billion in sales of its Paxlovid in 2022, plus another $32 billion from Comirnaty which brought in $36 billion last year, prompting calls by some campaigners for intellectual property on the drugs to be suspended to allow widespread production.
"The great thing about this accord is that it helps low-income countries without violating their dignity and agency as people," said His Excellency Lazarus Chakwera, President of Malawi.
"It is a true partnership that involves both Pfizer and countries like Malawi sharing the burden of costs and tasks in the production and delivery of supplies that will save millions of lives," he added. "This is how all global problems should be tackled."