Pfizer, BioNTech submit to FDA for Covid vaccine in under 5s
News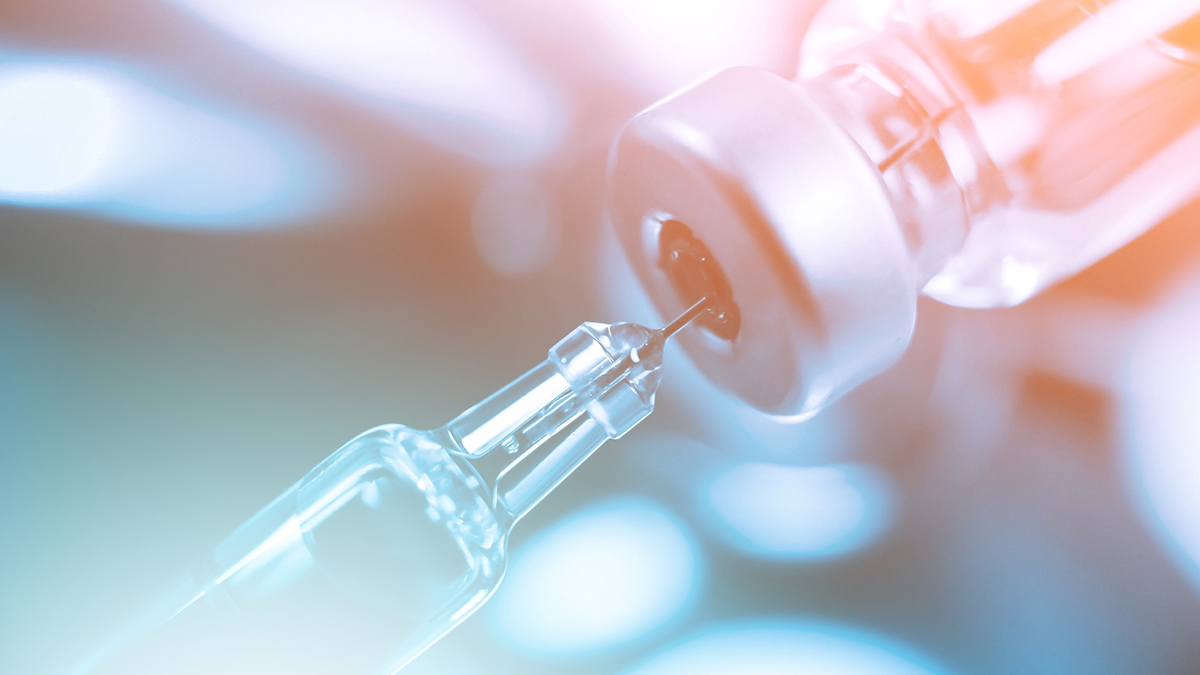 Pfizer and BioNTech have announced that they have submitted an Emergency Use Authorisation (EUA) to the US Food and Drug Administration (FDA) for their Omicron BA.4/BA.5-adapted bivalent COVID-19 vaccine for children 6 months through 4 years of age to the FDA as a third 3-µg-dose in a three-dose-primary series, following two 3-µg-doses of the original vaccine.
The application follows an upsurge in the circulation of respiratory diseases among children under 5 years of age. It is thought the updated vaccine might help to prevent severe illnesses and hospitalisation.
The Omicron BA.4/BA.5-adapted bivalent COVID-19 vaccine is currently authorised as a booster dose for ages 5 years and older in the US and European Union (EU). If this EUA application is authorised, children 6 months to under 5 years of age would receive a primary series consisting of two 3-µg doses of the original Pfizer/BioNTech COVID-19 Vaccine, followed by a third 3-µg dose of the Omicron BA.4/BA.5-adapted bivalent vaccine.
Pfizer/BioNTech's Comirnaty vaccines are based on the latter's mRNA technology. BioNTech is the Marketing Authorisation Holder for BNT162b2 (Original) and BNT162b2 Bivalent (Original/Omicron BA.4/BA.5) in the US, EU, UK, Canada, and other countries. The company is also the joint holder with Pfizer of EUAs or equivalents in the US and other countries.
Comirnaty is approved for active immunisation to prevent coronavirus disease 2019 (COVID-19) caused by severe acute respiratory syndrome coronavirus 2 (SARS-CoV-2) in individuals 12 years of age and over. It is also FDA-authorised under an EUA as a third primary series dose in individuals 12 years old and above who have certain kinds of immunocompromises.
The Pfizer/BioNTech bivalent COVID-19 vaccine (Original and Omicron BA.4/BA.5) has the FDA's EUA for use in individuals 5 years and over as a single booster dose administered at least two months after either completion of a primary vaccination with any authorised or approved monovalent – containing or encoding the spike protein of only the Original SARS-CoV-2 virus – COVID-19 vaccine or receipt of the most recent booster dose with any authorised or approved monovalent COVID-19 vaccine.
EUAs are only authorised for the duration of the declaration that circumstances exist justifying the authorisation of emergency use of the medical product under Section564(b)(1) of the FD&C Act unless the declaration is terminated or authorisation revoked sooner.
The news comes a mere week after Elon Musk decided to scrap Twitter's Covid misinformation policy, with tweets that are 'demonstrably false or misleading' in terms of content and even those that might 'lead to significant risk of harm' not to be removed from the social media platform. That includes the erroneous belief of some that exposure to COVID develops immunity, further putting strain upon public health systems.
As of yesterday, sources including The Independent reported that Covid restrictions could be reinforced in the UK shortly, following an early and serious outbreak of Strep A infections in parts of the country, with the child death toll now at nine.