Partners come on board GSK's plan for Stevenage life science hub
News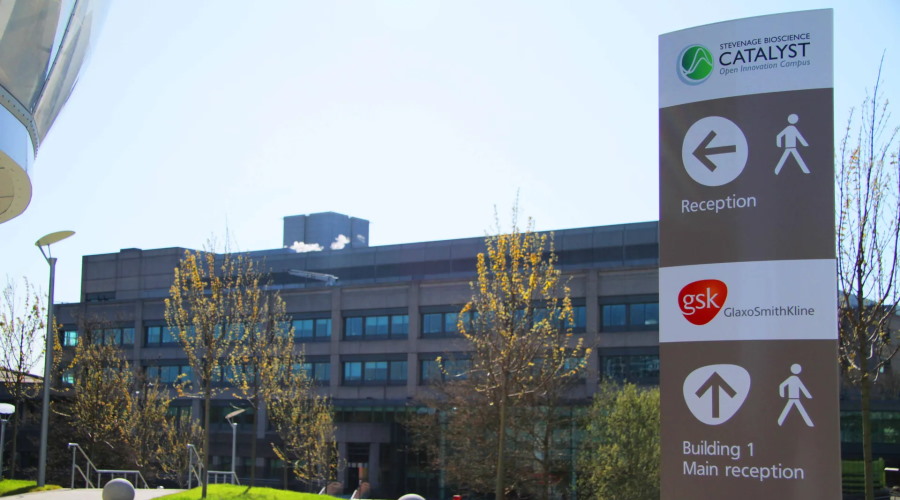 GSK's recently-unveiled plan to develop a bioscience cluster close to its main R&D site in Stevenage, UK, has moved closer to fruition, now that the first partners have joined the initiative.
The asset management arm of Swiss back UBS has formed a joint venture with property developer Reef Group that will develop the 33-acre campus in Stevenage, Hertfordshire.
GSK announced its plan to develop the site for this purpose last year, in the hope of creating one of the largest life sciences clusters in Europe that will create 5,000 new jobs over the course of the next decade.
The drugmaker is selling the site to the joint venture, which will provide £900 million in funding for the project, according to media reports. The UBS/Reef joint venture were said to be in a contest with UK property group British Land to secure a partnership deal for the project.
Construction of the new campus is scheduled to begin next year, and UBS has estimated the site will be worth £1.5 billion once it is developed. The plan is for the construction of the site to be completed in 2025.
GSK has been planning to sell the 33-acre plot to a developer in the hope of unlocking £400 million ($533 million) in private investment to build the hub, and had been hoping to name a partner for the project before the end of 2021 and start the planning phase this year.
Once completed, the site could provide 100,000 square metres of new floorspace for commercial life sciences R&D, according to the pharma group.
The news has emerged as GSK has just completed its $1.9 billion takeover of Sierra Oncology, first announced in April, and ahead of the spin-out of its consumer health joint venture into a new publicly listed company called Haleon later this month.
Stevenage is located within the heart of the UK's 'golden triangle', extending between London, Oxford and Cambridge, which houses the lion's share of the country's life science companies.
Last year, a report from New London Architecture (NLA) called for government assistance to help transform the triangle into a "super cluster", saying there was a lack of affordable space due to competing commercial interests in the area that have driven up rents.