Oxford's malaria shot set for phase 3 test after 'unprecedented' 77% efficacy
News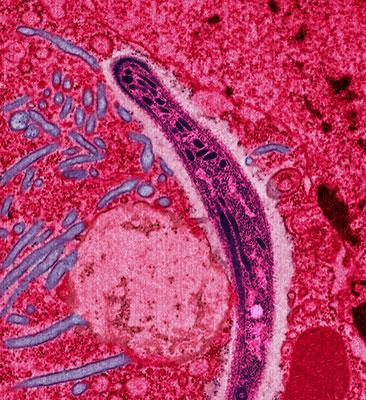 Following the success of the coronavirus vaccine developed with AstraZeneca, Oxford University's Jenner Institute has unveiled trial results showing its experimental malaria shot could be around 77% effective.
There is a malaria vaccine on the market – GlaxoSmithKline's Mosquirix – but this is only around 39% effective in young children and has not been backed by the World Health Organization because of its low efficacy.
Results from the vaccine knowns as RTS,S/AS01, published ahead of peer review by the Lancet, show that it could be the most effective malaria vaccine candidate to date.
A double-blind, randomised, controlled trial of the low dose vaccine was conducted in 450nchildren aged 5-17 months in Nanoro, Burkina Faso, where there is high seasonal malaria transmission.
The trial involved three vaccinations administered at four-week intervals before the malaria season with a fourth dose a year later.
Vaccine efficacy was 74% and 77% in the low and high dose adjuvant group, respectively.
After a year, efficacy remained high at 77% in the high-dose adjuvant group.
Participants showed high titres of malaria-specific anti-NANP antibodies 28 days after the third vaccination, which were almost doubled with the higher adjuvant dose.
The vaccine will next be trialled in nearly 5,000 children between the ages of five months and three years and in four African countries to confirm the findings.
Trials of the malaria vaccine began in 2019 and laid the foundations for the coronavirus shot that was quickly developed in partnership with AstraZeneca.
The Serum Institute of India has manufactured the malaria vaccine and says it could deliver more than 200 million doses as soon as it is approved by regulators.
Novavax, the US biotech that is also working on a coronavirus vaccine, provided the adjuvant to the vaccine used to boost the immune response.
Halidou Tinto, professor in parasitology and the principal trial investigator at the Clinical Research Unit of Nanoro, Burkina Faso told the BBC he is looking forward to the results of the upcoming phase 3 trial following the "unprecedented" efficacy levels seen in the latest results.