Owlstone's breath diagnostic could 'disrupt health insurance' says Aviva fund
News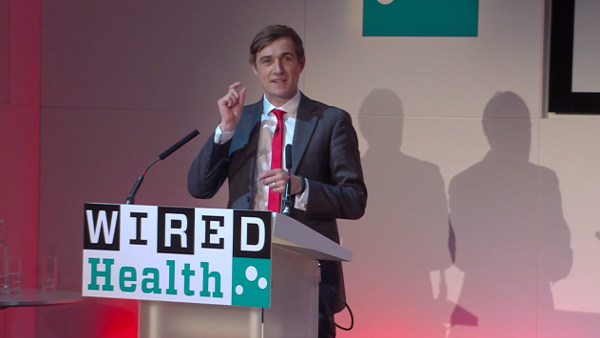 The venture capital arm of the UK's biggest insurance firm Aviva is to invest $5 million (£4m) in Owlstone Medical, one of the country's most promising and potentially groundbreaking diagnostics developers.
The Cambridge, UK-based firm is developing a breathalyser device which looks for biomarkers of disease – with its first target being lung cancer.
If the device can genuinely detect lung cancer in the earliest stages of disease, it could have a massive impact on survival rates, which are currently very poor, as most patients are only diagnosed when their disease is advanced.
Fewer than 15% of patients currently have their disease detected at Stage 1 of the disease, when surgery, chemotherapy and radiotherapy are most effective.
Treating the disease at Stage 1 can mean a cure for up to 70% of patients, but existing diagnostic tests are invasive, expensive and sometimes inaccurate.
The core of the Owlstone's Breath Biopsy platform technology is its microchip FAIMS (Field Asymmetric Ion Mobility Spectrometer). This can be programmed in software to detect targeted biomarkers of disease in breath (and other bodily fluids), and is also being developed for use in asthma and colorectal cancer.
Announcing the investment, Ben Luckett, Managing Director at Aviva Ventures, said:
"Our intention is to invest in unique and innovative start-ups that look to disrupt the future of insurance. Owlstone Medical is a great example of this. Its strong team and ground-breaking product gives us every confidence in its future success."
He added: "Technology is evolving rapidly and so it is critical for large, global businesses like Aviva to collaborate with start-ups such as Owlstone Medical. Traditionally, insurance has supported customers in the aftermath of a problem, going forward prevention will be just as important as the cure."
Aviva is envisaging a future where health insurance companies will provide policies which include access to diagnostic tests to help their customers lead, healthier, longer lives. While this is less relevant to the UK, where most people use the NHS and don't have health insurance, the concept could take off in global health insurance markets such as the US.
Billy Boyle, co-founder and CEO at Owlstone Medical has worked closely with health service in England, gaining NHS funding for a large scale, global trial of the technology. The Lung Cancer Indicator Detection (LuCID) programme is now recruiting 3,000 patients across 21 international sites, making it the biggest ever study of its kind.
Boyle believes that once its efficacy is proven and the product launched, it could be a genuine game-changer – and has put an ambitious figure on how many lives could be saved and NHS money saved by the device.
"Investment from Aviva as one of the major global insurance brands further validates our FAIMS technology and breath biopsy as a new approach to medical diagnostics. We are very pleased that Aviva is supporting us in our mission to save 100,000 lives and $1.5 billion in healthcare costs."
The LuCID clinical trial is expected to be completed by August 2020, by which time the company should have preliminary results.
The investment takes Owlstone Medical's total funding to $23.5 million (£19.3 million) since its spin-out from Owlstone Inc in 2016. The company says these funds will be used to drive test adoption and commercialisation of the Breath Biopsy platform.