OPKO weekly growth hormone jab fails in phase 3
News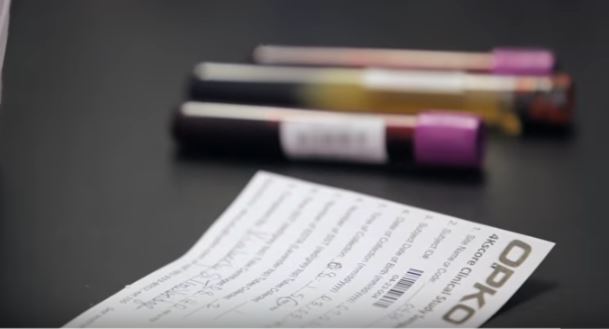 US biotech OPKO Health has said it will continue with clinical development of its long-acting human growth hormone product (hGH-CTP), even though it has failed in a late stage trial in adult growth hormone deficiency.
Miami-based OPKO, which is developing the drug in collaboration with Pfizer, said on the primary endpoint of change in trunk fat mass from baseline to 26 weeks, there was no statistical difference between hGH-CTP and placebo.
OPKO has extended the half-life of the growth hormone, so that patients only need to take it in weekly, and not daily, injections.
After unblinding the study, OPKO said it found "one or more outliers" that may have affected the main outcome.
OPKO is reviewing the study population, and noted there were no new concerns over the drug's safety profile.
A greater percentage of subjects on hGH-CTP normalised serum concentrations of insulin-like growth factor-I compared to placebo, OPKO said.  Additional efficacy and safety data and analyses from the study will be released once available.
Despite the setback, OPKO said it has begun a pivotal phase 3 study in pre-pubertal growth hormone deficient children to evaluate weekly treatment with hGH-CTP, delivered by a pen device, versus daily injections of genotropin.
In December 2014, Pfizer and OPKO began an agreement to develop hGH-CTP for growth hormone deficiency in adults and children, and for children who are small for gestational age and fail to show catch-up growth before two years of age.
OPKO agreed to lead clinical activities and will be responsible for development in the key indications, with Pfizer funding development in additional uses, as well as post-marketing studies.
Pfizer will have an exclusive worldwide licence to market the drug worldwide, and fund marketing for all uses and lead manufacturing activities. OPKO received $295m up front and will receive up to $275 million should it achieve certain regulatory goals.