Opdivo and Tafinlar+Mekinst hailed in earlier melanoma treatment
Two new regimens look set to transform treatment to delay melanoma returning in patients after surgery.
Results from Bristol-Myers Squibb's Opdivo and Novartis' Tafinlar plus Mekinst were presented alongside each other this morning at ESMO in Madrid, with both treatments expected to make major in-roads.
For BMS, it is a second big win in two days, as just yesterday its Opdivo and Yervoy combo in kidney cancer showed big advantages for patients.
This time it was Opdivo versus Yervoy in CHECKMATE 238, with the PD-1 inihibitor proving to be far more effective – and with fewer adverse events  – than the older immunotherapy as post-surgery adjuvant therapy.
This adjuvant setting represents earlier treatment than metastatic melanoma, where Opdivo and Merck's rival Keytruda have established themselves as standards of care.
Now Opdivo looks set to usurp Yervoy in this earlier setting  – Yervoy is licensed in this setting in the US, but not in Europe. where its because  toxicities. For that reason an Opdivo approval would be a major advance for patients in Europe, where interferon is still used.
However Opdivo didn't have the limelight to itself – Novartis' combination of Tafinlar plus Mekinst has also produced very strong results in adjuvant treatment of stage III melanoma in patients with a BRAF mutation.
Between 40-50% of melanoma patients have a BRAF mutation, and the strong showing of the Novartis combination in its COMBI-AD trial means it too looks set to become a standard of care, once approved in this setting.
The trial met its primary endpoint, a median follow-up of 2.8 years showing the combination therapy significantly reduced the risk of disease recurrence or death by 53% compared to placebo.
The combination also showed a benefit in secondary endpoints including overall survival, distant metastases-free survival and freedom from relapse.
Axel Hauschild, Professor of Dermatology, University of Kiel, Germany, presenting the COMBI-AD trial said:
"These are the best results ever shown for an adjuvant treatment in stage III melanomas. Combination treatment with dabrafenib and trametinib more than doubled the relapse-free survival time compared to placebo and the improvement in overall survival was impressive, too."
However the level of adverse events was high: 97% of patients on the combination had an adverse event of any kind and 41% had serious (grade 3/4) adverse events, compared to 88% and 14% with placebo, respectively. Around one-quarter (26%) of patients taking the combination had to stop treatment due to adverse events versus 3% on placebo.
This could well deter BRAF positive patients from taking the drug, and may instead favour Opdivo, which has fewer adverse events.  However some patients may prefer the easier oral administration of the combination to the intravenous Opdivo.
Topline results from CHECKMATE 238 were announced in July, but the full data were presented today at ESMO.
The trial was stopped early by the data safety monitoring committee due to clear evidence of benefit for nivolumab. The planned interim analysis which occurred at a minimum follow-up of 18 months shows that the rate of relapse-free survival was significantly improved with nivolumab (66.4%) compared to ipilimumab (52.7%), with a hazard ratio of 0.65 (p < 0.0001). Similar results were seen across pre-specified subgroups of patients.
The primary endpoint was relapse-free survival. Overall survival was a secondary endpoint, however  this will be complicated by the expected cross over of patients  to the alternative drug upon relapse.
Will one treatment win out?
The obvious question was whether Opdivo or the Novartis combination would prove superior in the long run. As Opdivo was effective in all patients, either BRAF positive or not (also regardless of PD-L1 status), it could dominate.
However, the principal investigators and invited commentators discussing the studies in Madrid agreed that both would be practice-changing, and said having both would provide doctors and patients with welcome new options.
First author of the CHECKMATE 238 trial Dr Jeffrey Weber, deputy director, Perlmutter Cancer Center, NYU Langone Health, New York, said comparing the two regimens was very difficult.
But he concluded: "I tell my patients that cancer is a bad disease. But the good news is [with these new treatments] that you have options."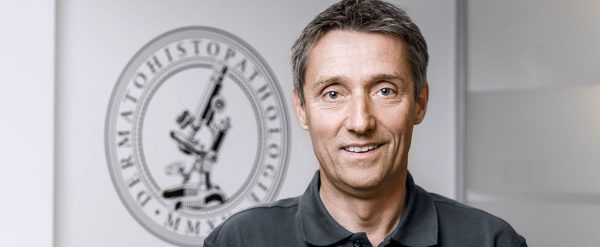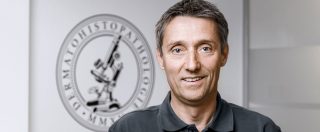 Axel Hauschild, Professor of Dermatology, University of Kiel, Germany, presenting the COMBI-AD trial said the trials were both landmarks for melanoma treatment. He added that "the text books would have to be re-written," especially in Europe, where interferon use in this setting could now be consigned to history.
The Novartis combination already has FDA approval, and BMS is expected to file its data shortly.
The results are a victory for BMS, as it puts it ahead of its main rival, Merck's Keytruda, which won't have results from its trial until May 2018 at the earliest.
Meanwhile an anticipated approval for Tafinlar+Mekinst vindicates Novartis' decision to buy the drugs from GSK a few years ago, and will boost their sales above the $672 million it achieved last year.
Also presented alongside the two successful trials was a study of Roche's Zelboraf (vemurafenib ), but this as an adjuvant treatment did not improve disease free survival in a similar cohort of BRAF-mutant melanoma patients.
Don't miss your daily pharmaphorum news.
SUBSCRIBE free here.