Is One Drop the start of a revolution in diabetes management?
News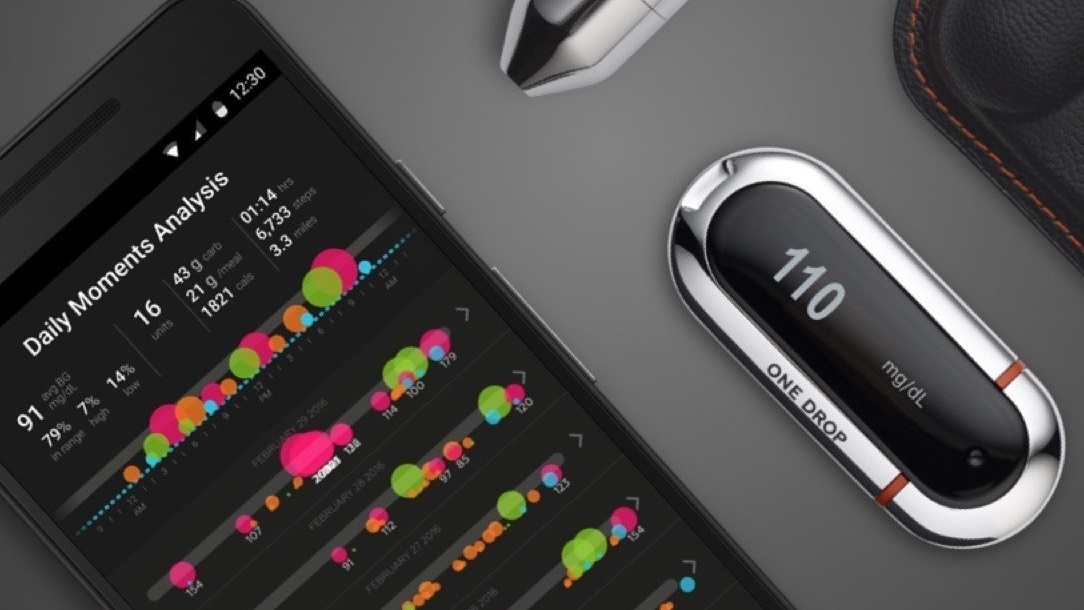 Groundbreaking tech company One Drop has gained US and European approval for its One Drop Chrome service, part of a new offering which could revolutionise how diabetes is managed.
The vision of CEO and founder Jeff Dachis is to turn the daily chore of blood testing and injections into a seamless and satisfying consumer experience. One Drop Chrome is a sleek and shiny internet-enabled blood glucose monitor, meant to evoke the desirable qualities of Apple products, but put to use in managing diabetes more effectively.
The device, which transmits blood glucose data directly to the cloud, has now gained US and EU regulatory approval, and has been launched on both sides of the Atlantic.
The device has been launched alongside the company's One Drop Premium - the world's first subscription-based service for diabetes management, "designed by people with diabetes for people with diabetes".
The service offers unlimited glucose testing supplies, a diabetes management app and 24/7 live in-app support from diabetes experts - all for $39.95 or less for US customers.
One Drop Chrome combines a chrome lancing device, chrome bluetooth glucose meter, and chrome test strips container into a pocket-size carry case, with the intention to make monitoring diabetes as simple and accessible as possible.
[caption id="attachment_22514" align="alignnone" width="180"]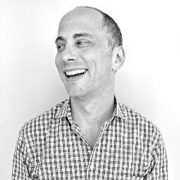 CEO Jeff Dachis: a type 1 diabetes patient himself, founded One Drop because of frustration at inadequate diabetes care[/caption]
"One Drop is designed by people with diabetes for people with diabetes, and One Drop | Chrome is a perfect embodiment of our vision," said CEO and Founder, Jeff Dachis. "We're transforming the diabetes management experience by designing empowering, beautiful products people love to use, while also delivering outstanding evidence-based results."
One Drop Chrome is sold exclusively by One Drop and Apple in the US, UK and EU and its app – One Drop Mobile – integrates with Apple's HealthKit. As a consequence, the app allows for synchronisation of data from a number of third-party health apps and devices, including FitBit, Apple Watch, My Fitness Pal and Weight Watchers. The idea is to create a data-rich profile of each individual's lifestyle and health to help better manage their condition.
Since its launch on both the iOS and Google Play marketplaces, the app has achieved great success, gathering over 100 million data points from users, 3 million minutes of in-app tracking of lifestyle factors, and 2 million total log-ins.
The company says people using One Drop Mobile and One Drop Experts (the company's in-app personalised support system) are able to control their condition much more effectively.
Early data suggest patients experienced an increase in the average number of in-range blood glucose readings by 40%, with high blood glucose readings reduced on average from 18.5% to 3.7%. Patients also reduced their average blood glucose value from 185mg/dL to 158 mg/dL (~100 mg/dL pre-meal and ~160 mg/dL post-meal are considered targets for people with diabetes).
"It's crucial that any diabetes solution drives evidence-based results," said Dachis. "With One Drop Premium, we are delivering a well-designed, evidence-based diabetes solution that offers accessible, affordable, scalable, comprehensive care to anyone, anywhere in the world. In doing so, we empower everyone with diabetes to make better choices, lead fuller lives, and achieve meaningful improvements in their health outcomes."
The idea of subscription-based diabetes management could be revolutionary for diabetes management, encouraging more people with the condition to self-manage more effectively. If successful, this could save healthcare systems billions in prevented complications from the disease.
Many pharma companies will be watching with great interest to see if One Drop can build a substantial business around the concept, which could start  to make it an influential player in the market.
So far, the company has few direct competitors. One other company in the app space is mySugr which offers a core management and training app along with a number of additional apps such as educational app mySugr Academy and data transfer app mySugr Scanner.