COVAX vaccine-sharing scheme delivers first COVID shots to Ghana
News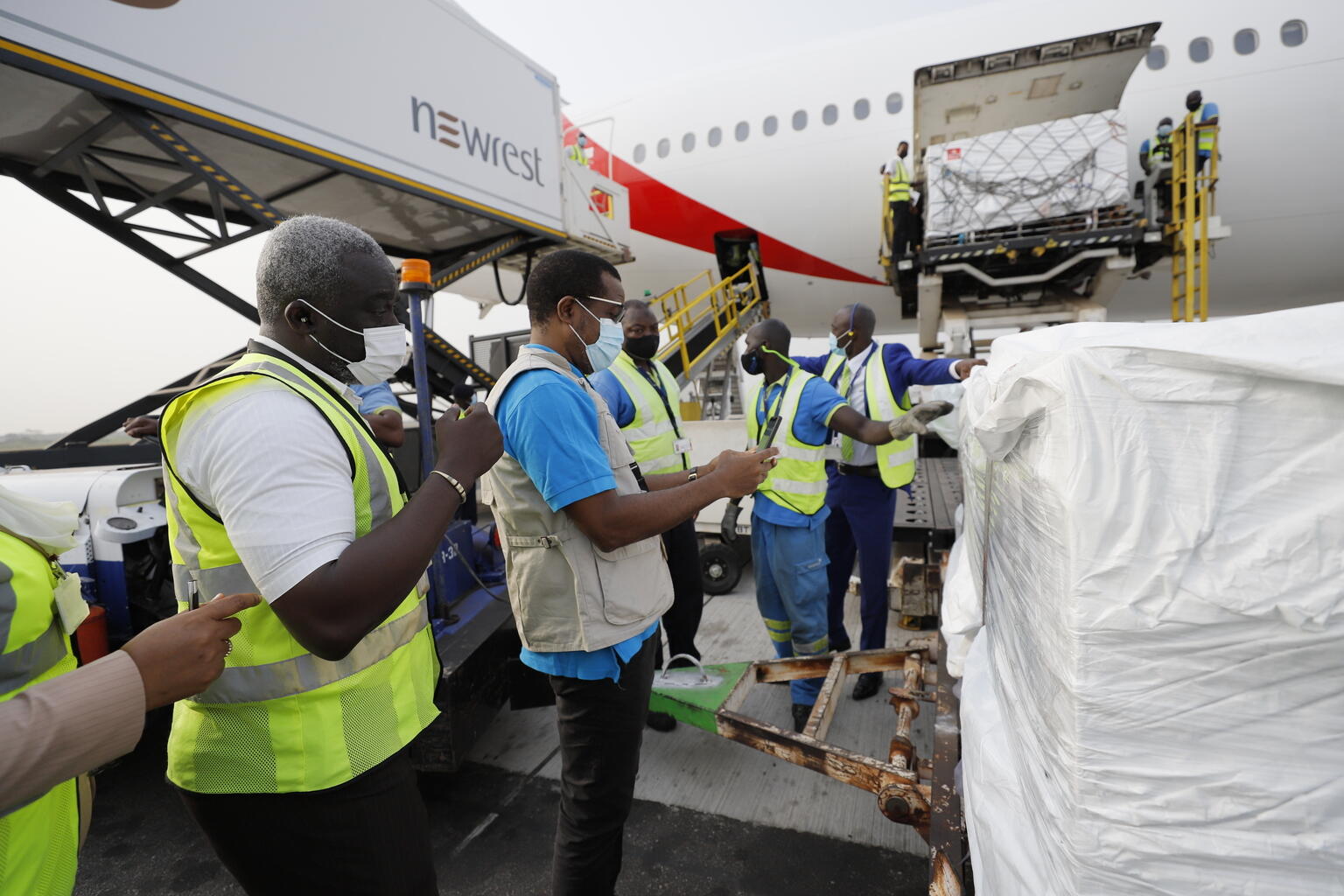 The first deliveries of vaccines from the World Health Organization-backed COVAX initiative, which aims to ensure access in low income countries, has arrived. 
A shipment of 600,000 doses of the AstraZeneca/Oxford University vaccine to Accra in Ghana is seen as milestone for a scheme.
It aims to address the imbalance that has seen the world's high income nations snap up the first approved vaccines.
COVAX is co-led by the global vaccine alliance Gavi and is the vaccines pillar of the global Access to COVID-19 Tools (ACT) Accelerator. Along with Gavi it is co-led by the Coalition for Epidemic Preparedness Innovations (CEPI) and the WHO with support from UNICEF.
The programme plans to deliver about two billion vaccine doses globally by the end of the year.
Aside from AstraZeneca, Novavax is a major partner in the scheme and has agreed to supply 1.1 billion COVID shots to the scheme.
Ghana, which has a population of more than 30 million was chosen to receive the first free vaccines under the scheme after promising quick distribution.
Doses being sent to low-income countries such as Ghana are funded by donations.
COVAX procures and delivers the jabs and works with countries to support vaccination schemes.
While many high income countries have been criticised for buying or ordering more than they need, they did so before they knew whether the vaccines would work in trials.
This could lead to a surplus in some countries and the UK has already promises to donate most of its surplus vaccine supply to low income countries after ordering more than 400 million shots – more than enough to cover its population of nearly 67 million.
In a joint statement, WHO and UNICEF said: "After a year of disruptions due to the COVID-19 pandemic, with more than 80,700 Ghanaians getting infected with the virus and over 580 lost lives, the path to recovery for the people of Ghana can finally begin.
"This is a momentous occasion, as the arrival of the COVID-19 vaccines into Ghana is critical in bringing the pandemic to an end.
"The only way out of this crisis is to ensure that vaccinations are available for all.
"We thank all partners that are supporting the COVAX Facility to deliver safe and effective COVID-19 vaccines to all countries quickly and fairly."
Feature image courtesy of Francis Kokoroco/COVAX