Novo Nordisk launches recycling programme for pen injectors
News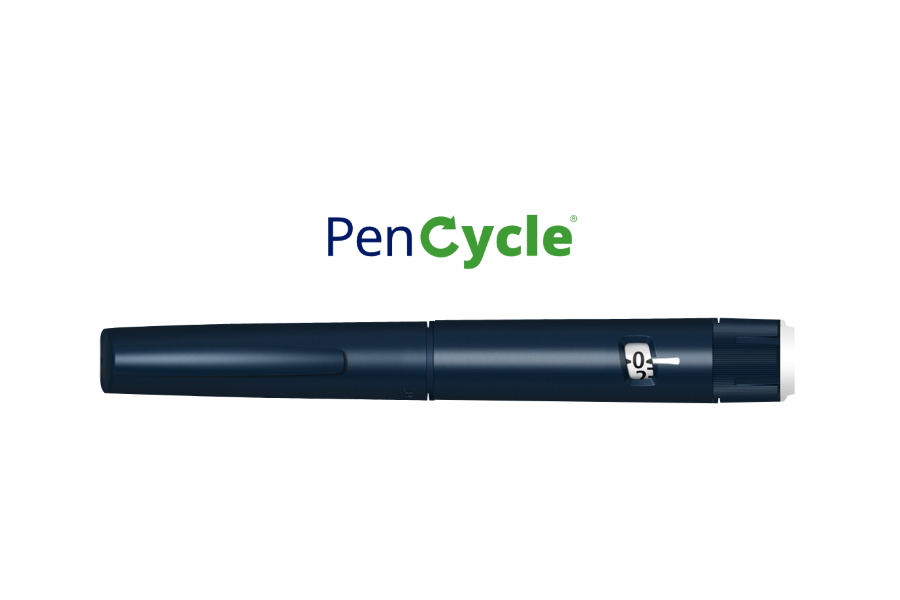 There's no doubt that self-injection devices have transformed the lives of people with chronic diseases like diabetes, making it easier to receive treatment, whilst also reducing risks like contamination and inappropriate use of reusable devices.
Unfortunately, they have also been far from sustainable. With most autoinjectors designed to be disposable or at least with disposable components, they represent a sizeable part of the healthcare industry's environmental impact, which directly or indirectly has been estimated at around 4.4% of global net emissions, according to a recent Health Care Without Harm (HCWH) report (PDF).
It has been estimated that 90% of medical device waste consists of single-use products or components, so a new initiative by Novo Nordisk to recycle pre-filled injection pens used by people living with diabetes, obesity, and growth disorders is a welcome step forward.
The new PenCycle programme covers Novo Nordisk's FlexPen and FlexTouch devices, which are used to dispense insulin and other medications.
Users of the devices in the UK will shortly be able to recycle empty pens at around 2,500 Boots, Lloyds, Rowlands, and various independent and community pharmacies, as well as through pre-paid Royal Mail boxes and an 'at home' collection service for people using growth hormone pens.
"These pens are made from high-quality, long-lasting materials that are too good to waste," according to the scheme's website. "By recycling them, we can help to give these materials new purpose."
The initiative was piloted at Boots pharmacies last year, but has now been taken to a national level, according to Novo Nordisk.
"Up to 85% of the materials in every pen returned to Novo Nordisk will be recycled, preventing up to 12 tonnes of plastic waste by the end of 2023 as PenCycle becomes the household norm across the UK," said the company in a statement.
The pens will be returned to Novo Nordisk's facilities in Denmark – on the same boat that drops them off in the UK – and the plastic will be recycled into a range of items, such as chairs, lamps, and other glassware.
"Novo Nordisk is proud to lead the industry in sustainable business practices, doing our part to give empty pens new purpose," said the company's UK general manager, Pinder Sahota.
"As part of our Circular for Zero initiative, we are the first pharmaceutical company taking on the challenge of recycling our pen devices," he added. Novo Nordisk is also working towards zero CO2 emissions from operations and transportation by 2030.