Novo Nordisk launches first smart insulin pens for NHS patients
News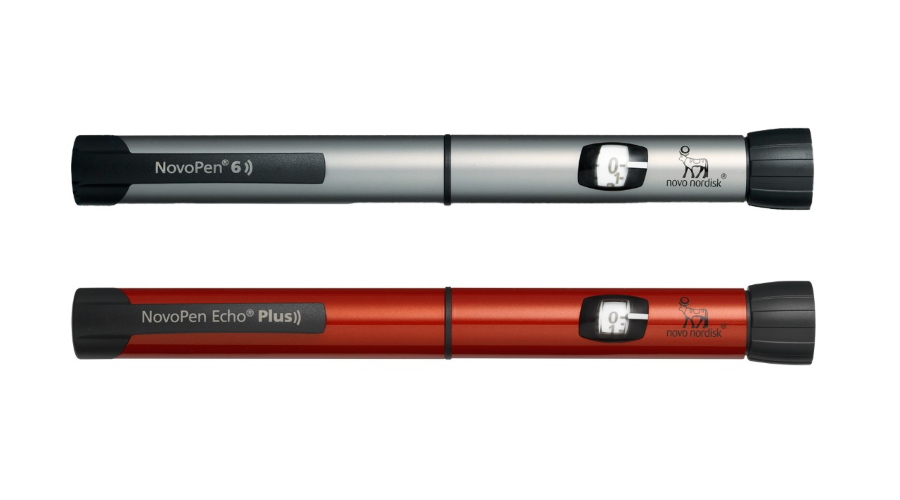 Novo Nordisk has made its smart insulin pens available in the UK, giving people treated within the NHS for diabetes access to devices that can monitor and record dosing information for the first time.
The Danish pharma is trying to stay ahead of arch rivals Eli Lilly and Sanofi in an increasingly competitive insulin market, as well as tapping into the trend to make medicines safer and more effective through the use of digital technologies.
The new devices – NovoPen 6 and NovoPen Echo Plus – are insulin self-injection pens that record information such as when and how much insulin is administered, with the data uploaded to an app via near-field communication (NFC) link so it can be reviewed by the patients themselves and healthcare professionals.
According to Novo Nordisk, people living with type 1 (insulin-dependent) diabetes saw a reduction in time spent in hyperglycaemia (high blood glucose levels) by around two hours a day, with 43% fewer missed bolus injections, when they used NovoPen 6 in an observational study.
At the moment, most insulin dosing information is recorded manually in a logbook or app, and human error can lead to inaccurate or incomplete information that can impact on blood sugar control, says the company.
Tighter glucose control is known to reduce the risk of complications of diabetes like cardiovascular disease and nerve damage affecting the eyes and extremities.
Other companies have developed smart insulin pens, notably Medtronic with its InPen device, but Novo Nordisk is the first to make the technology available to NHS patients in the UK.
Lilly is developing Tempo Smart Button, a device that attaches to its Tempo insulin delivery pen rang, and has said it intends to being it to market in Europe this year. A similar add-on approach is being taken by Sanofi for its SoloStar pens, via a partnership with Biocorp.
Medtronic's injector can also harvest information from continuous glucose monitor (CGM) devices, functionality that Novo Nordisk has said it intends to add to its smart NovoPen range.
The company says it is open to partnering with CGM manufacturers and other diabetes care technology firms, and has created a developer portal to help others connect their devices to its smart injectors.
Smart insulin pens are expected to drive the insulin pen market from $13.8 billion in 2020 to more than $16 billion by 2030, according to GlobalData.
"We believe digital innovation of devices and treatments has the potential to transform people's lives and help alleviate the daily burden of living with diabetes," said Pinder Sahota, general manager of Novo Nordisk UK.
"Our smart connected insulin pens aim to empower people to better understand their diabetes management, have more informed conversations with their doctor and ultimately improve their blood glucose control," he added.