Novo Nordisk eyes obesity sales of $3.7bn in 2025 thanks to Wegovy
News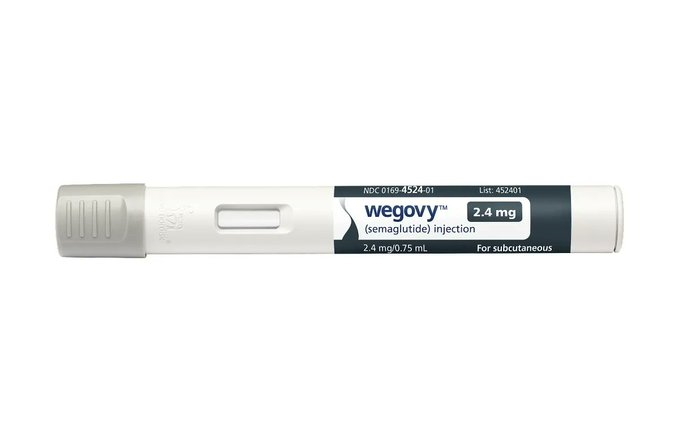 Novo Nordisk's rollout of obesity therapy Wegovy has been beset by production problems, but the company says these are being resolved and it now anticipates it will help drive obesity sales to 25 billion kroner ($3.69 billion) in 2025, twice its earlier forecast.
Camilla Sylvest, Novo Nordisk's head of commercial strategy and corporate affairs, said at the company's Capital Markets Day yesterday that the company expects to meet demand for Wegovy in the US in the second half of this year.
The update comes after shortages caused by problems at a contract manufacturer used to fill vials of the drug pegged back sales following its approval in the US last June. Additional manufacturing capacity will also come online in 2023, said Sylvest.
Wegovy (semaglutide), a once-weekly GLP-1 agonist, has already overtaken Novo Nordisk's once-daily obesity therapy Saxenda (liraglutide) in terms of the number of physicians prescribing the two drugs. US sales of the pair same in at 4.9 billion kroner last year, a rise of 57% on 2020.
Sylvest told the meeting that "Wegovy has the potential to unlock the obesity market," as it its clinical profile is encouraging more people with obesity and their doctors to consider drug therapy as part of a weight management programme, and more payers to cover the cost.
The new drug has reached more than 70% commercial formulary access within six months of launch, she said.
The momentum behind the drug could increase with the results of the much-anticipated SELECT study, with an interim analysis due later this year. The trial is attempting to show how the weight reduction achieved with Wegovy translates to protection against cardiovascular events.
UK obesity costs reach £58bn, says study
Meanwhile, a study has estimated that the total societal costs of managing obesity in the UK – where Wegovy was backed for NHS use by NICE last month – is a staggering £58 billion ($77 billion) a year, equivalent to 3% of the national GDP in 2020.
The analysis by Frontier Economics on behalf of pharma group Novo Nordisk calculates that £6.5 billion of that comes from direct costs to the NHS, with the lion's share of £39.8billion coming from metrics measuring reduced life expectancy and the loss in quality of life due to obesity.
Another £7.5 billion is put down to wider societal impacts like loss of productivity and social care costs, with £4.2 billion in cost attributed to the increased risk of hospitalisation and death due to COVID-19 in obese people during 2020.
Frontier Economics claims the new study is more accurate than a report published by the Government Office for Science in 2007, which estimated the total cost oof obesity to the country at £27 billion.