Novartis pulls rival to Roche's risdiplam in SMA, says market limited
News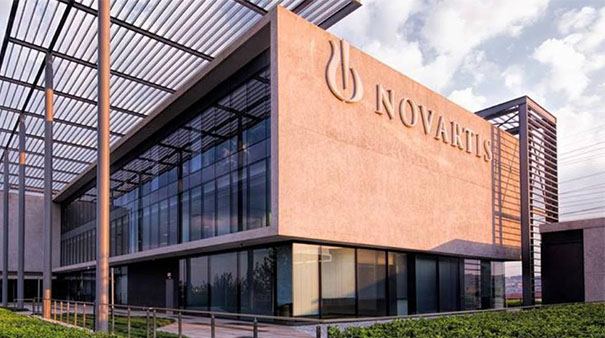 While Roche's oral risdiplam has been tipped by some analysts to be a big contender in the market for spinal muscular atrophy (SMA) treatments, Novartis' research chief Jay Bradner has a different take.
At its R&D day yesterday, Bradner said that Novartis has decided to suspend development of its rival drug LMI070 – also known as branaplam – in SMA as "we don't see a big opportunity for oral therapy" in the muscle-wasting disease.
Both risdiplam and LMI070 are RNA-splicing drugs that are designed to switch on the SMN2 gene, to compensate for the loss of the SMN1 gene that isn't working properly in SMA.
Novartis is focusing instead on its one-shot gene therapy for SMA – Zolgensma (onasemnogene abeparvovec) – which was approved by the FDA earlier this year and according to Bradner is the "definitive" therapy for the disease.
However, it will continue to develop LMI070 for other disease indications, as well as develop other RNA-splicing drugs.
At the moment patients with the disease can also be treated with Biogen's antisense drug Spinraza (nusinersen), given by injection into the spine, which became the first treatment option for SMA when it was approved in 2016.
It has since grown into a blockbuster brand, with sales growing 17% to $547 million in the third quarter despite the availability of Zolgensma.
[caption id="attachment_36798" align="alignright" width="201"]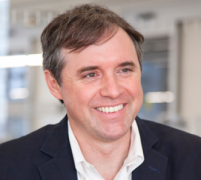 Jay Bradner[/caption]
Bradner's comments come as the FDA has just started a priority review of risdiplam with a verdict due around May next year, and some analysts – including Jefferies – have been predicting that Roche's drug could grow into a $2 billion product.
LMI070 had reached the phase 2 testing stage in SMA, so of course Roche's drug would have a significant lead in the market and Novartis' contender may have struggled to differentiate itself sufficiently to capture a share as a latecomer.
Biogen arguably has the most to lose from the launch of Zolgensma (and potentially risdiplam), and has downplayed the impact of the gene therapy, saying it is currently competing in a "limited portion" of the SMA market, specifically the approximately 5% of patients who are under 2 years old.
Novartis maintains Zolgensma is firmly on track after posting third quarter sales of $160 million. Chief medical officer John Tsai said yesterday that the company is anticipating approvals in Europe and Japan next year.
New data in pre-symptomatic SMA from the SPR1NT trial – as well as results from the STRONG study in SMA Type 2 – are also due in the first half of 2020.