Novartis' Pluvicto presents survival benefit for castration-resistant prostate cancer
News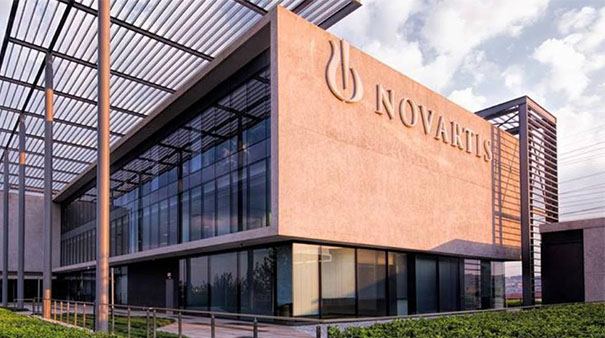 It has been announced today that Novartis' Pluvicto (lutetium vipivotide tetraxetan) has shown statistically significant and clinically meaningful radiographic progression-free survival benefit in patients with PSMA-positive metastatic castration-resistant prostate cancer (mCRPC).
Prostate cancer is the most frequently diagnosed cancer in men in 112 countries. A vast majority of patients diagnosed with CRPC already present with metastases at the time of diagnosis. Those with metastatic prostate cancer have an estimated 30% chance of surviving five years.
Novartis' open-label, multi-centre, 1:1 randomised phase 3 PSMAfore trial with Pluvicto – a prostate-specific membrane antigen – evaluated 469 participants and met the primary endpoint of radiographic progression-free survival (rPFS) in PSMA-positive mCRPC patients who have been treated with androgen-receptor pathway inhibitor (ARPI) therapy, compared to a change in ARPI.
Pluvicto becomes the first PSMA-targeted intravenous radioligand therapy – combining a targeting compound or ligand with a therapeutic radionuclide or radioactive particle (in this case, lutetium-177) – to demonstrate clinical benefit in mCRPC patients before receiving taxane-based chemotherapy.
No unexpected safety findings were observed in the PSMAfore trial and data was consistent with Pluvicto's already established safety profile.
The news comes as Novartis continues to advance a broad portfolio of radioligand therapies for treating cancer and invests in manufacturing capacity to meet the growing global demand for treatment. It also marks the second positive read-out for Pluvicto in a phase 3 trial following the VISION study in which patients with PSMA-positive mCRPC received Pluvicto plus standard of care after being treated with ARPI and taxane-based chemotherapy.
In March 2022, based on the results of the phase VISION study, the FDA approved Pluvicto and, in August and September this year, the Medicines and Healthcare products Regulatory Agency (MHRA) and Health Canada approved Pluvicto in the United Kingdom and Canada, respectively. Furthermore, in October 2022, the Committee for Medicinal Products for Human Use (CHMP) of the European Medicines Agency (EMA) adopted a positive opinion, recommending the granting of marketing authorisation for Pluvicto.
The findings will be presented at an upcoming medical meeting and submitted to the FDA for regulatory approval in 2023.
Dr Shreeram Aradhye, president of global drug development and CMO at Novartis, said: "We look forward to discussing the data with healthcare authorities in order to bring this innovative new early treatment option to many more prostate cancer patients sooner after their diagnosis."
Novartis' announcement comes days after AstraZeneca and Merck & Co. revealed a new global prostate cancer awareness campaign, 'Never Miss' launching in the US and Canada.
Meanwhile, in late November, it was announced that the jointly Bayer and Orion Corporation-developed Nubeqa plus Androgen Deprivation Therapy (ADT) in combination with docetaxel was to be the first prostate cancer treatment to be made available by NHS England through an early national access agreement.