Novartis plans large-scale trial of COVID-19 drug hydroxychloroquine
News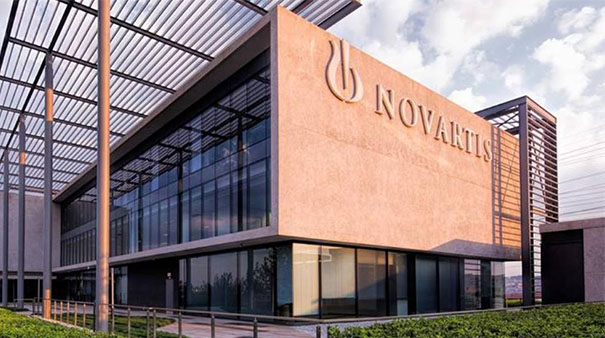 Novartis has announced plans to begin a large-scale trial of hydroxychloroquine in patients hospitalised with COVID-19, which could give a definitive answer about whether the medicine usually used against malaria also works against the coronavirus.
The development comes days after smaller trials produced inconclusive data about the drug's efficacy against COVID-19.
Although FDA has granted a licence for the drug as a treatment for COVID-19 under emergency measures, there is still scant clinical evidence to support its use against coronavirus.
Separate data announced at the back end of last week was described by one expert as "underwhelming", after evidence showed hydroxychloroquine and its close relative chloroquine could ease some of the hallmark symptoms of the disease.
But research in France showed hydroxychloroquine, touted by president Donald Trump as a potential therapy for COVID-19, reduced neither deaths or admissions to intensive care units.
Another study conducted in China and another in Brazil showed the two drugs failed to help patients clear the coronavirus faster.
In Brazil, heart troubles among patients getting a high dose of chloroquine meant the trial had to be reworked, and researchers halted testing of the drug in its strongest dose.
Summarising results, Dr Michael Pillinger, a professor of medicine at New York University told the Los Angeles Times: "My own impression so far is that these medications are a colossal 'maybe'".
Novartis, whose generics arms Sandoz is one of several who can produce hydroxychloroquine, said it had reached an agreement with the FDA to proceed with a phase 3 trial of the drug in hospitalised patients with COVID-19.
The Swiss pharma said the trial could help "address the need for science-based investigation" in the light of early preclinical and clinical evidence that hydroxychloroquine could help with this patient group.
The trial will involve around 440 patients and Novartis said it would make intellectual property available to support broad access to the medicine if the trial is successful.
It will be conducted at more than a dozen sites in the US and patient recruitment is planned within the next few weeks with results made available "as soon as possible".
Patients in the trial will be randomised into three groups. The first group or arm will receive hydroxychloroquine.
The second group will receive hydroxychloroquine in combination with azithromycin, which is an antibiotic therapy.
The third group will receive placebo. Patients in all treatment groups are receiving standard of care for COVID-19.
Last week, Novartis said it was joining the Accelerating COVID-19 Therapeutic Interventions and Vaccines (ACTIV), teaming up with R&D leaders throughout the industry as part of the iniatitive involving the US National Institutes of Health (NIH).