Novartis looking into future of its Sandoz' generics business
News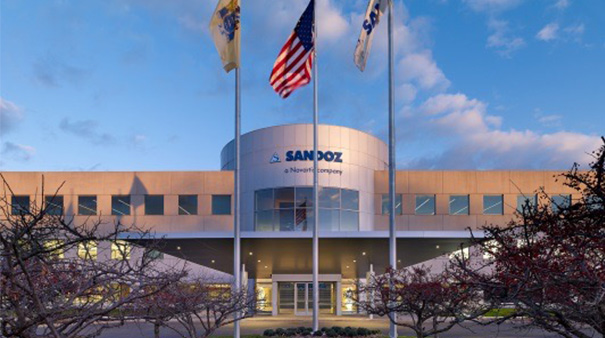 Novartis revealed today that it may consider divesting its generic medicines subsidiary Sandoz – amongst other options – which would further narrow its focus to innovative medicines.
The company said in its third-quarter results statement that it was weighing options for Sandoz to "maximise shareholder value," adding that could include retaining the business or a separation – which could involve a spin-off or outright sale.
Once a staunch devotee of the diversified life sciences business model, Novartis has been steadily trimming down its focus in recent years, cashing in non-core business to generate billions of dollars and reinvesting the proceeds in its pharma R&D pipeline.
It exited a consumer healthcare joint venture with GlaxoSmithKline in 2018, and within the last decade also sold off its vaccines division to GSK, its animal health unit to Eli Lilly and a blood diagnostics business to Grifols.
Sandoz sales and operating income declined in the third quarter, thanks to downward pricing pressure that was particularly strong in the US, while Novartis' innovative medicines business grew 7%.
Overall, the drugmaker reported net sales up 5% to $13 billion, with heart failure drug Entresto (sacubitril and valsartan) and immunology therapy Cosentyx (secukinumab) once again leading the charge.
Entresto grew 46% to $924 million billion in the three-month period, fuelled by a recent approval in heart failure with preserved ejection fraction (HFpEF), a tough-to-treat form associated with high hospitalisation rates, poor quality of life and increased mortality.
Cosentyx meanwhile continued its steady growth, rising 23% to $1.25 billion thanks to a lengthening list of indications that now includes psoriasis in adults and children, as well as ankylosing spondylitis, psoriatic arthritis, and axial spondyloarthritis.
Novartis has also raised its peak sales estimates for its two best-selling drugs, predicting that Entresto will become a $5 billion product while Cosentyx will reach $7 billion.
There was also a solid gain for one-shot spinal muscular atrophy (SMA) gene therapy Zolgensma (onasemnogene abeparvovec), currently one of the most expensive therapies in the world at $2.1 million. Zolgensma consolidated its blockbuster status with a 29% hike in sales to $375 million in the quarter.