Novartis closes on EU approval for breast cancer drug Piqray
News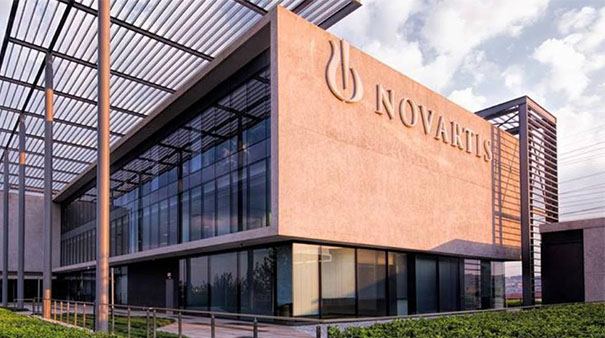 Novartis has moved nearer to claiming approval for its PI3K inhibitor Piqray for breast cancer in the EU, one of a crop of new drugs that the company thinks have blockbuster sales potential.
The EMA's human medicines committee (CHMP) recommended approval of Piqray (alpelisib) for the treatment of locally advanced or metastatic breast cancer with a PIK3CA mutation in combination with hormonal drug fulvestrant.
If the EMA follows the CHMP's advice and approves the drug, which normally happens within a couple of months, Piqray will become the first targeted treatment for hormone receptor-positive, HER2-negative (HR+/HER2-) breast cancer in Europe.
Piqray was approved in the US last year, one of five 2019 approvals for Novartis that the company says will help drive sales growth in the coming years, and since then has also been approved in more than a dozen other countries including Switzerland, Canada and Australia.
It racked up sales of $74 million in the first quarter of 2020, which Novartis said was an "excellent" start given that use of the drug also depends on encouraging physicians to test for the PIK3CA mutation, which is seen in around 40% of advanced HR+/HER2- breast cancer patients.
The Swiss drugmaker has ambitions to extend the use of Piqray into new indications, including triple negative breast cancer (TNBC), ovarian cancer and PIK3CA-related overgrowth spectrum (PROS), a group of rare disorders that cause overgrowth of parts of the body.
The CHMP positive opinion is based on results of the phase 3 SOLAR-1 trial that showed adding Piqray to fulvestrant nearly doubled median progression-free survival (PFS) in PIK3CA-mutated HR+/HER2- breast cancer, to 11 months from 5.7 months. It also more than doubled the overall response rate to 38% from 16%.
Getting Piqray to market has been something of a triumph for Novartis, as other drugs targeting PIK3CA – including Roche's taselisib – have failed because of side effects.
Other drugs in the class - Gilead Sciences' Zydelig (idelalisib), Bayer's Aliqopa (copanlisib) and Verastem's Copiktra (duvelisib) – have been approved for blood cancers like leukaemia and lymphoma, but carry warning son the label of serious side effects and haven't been able to make the switch to solid tumour therapy.
Novartis is on a roll when it comes to new drug approvals, picking up four others along with Piqray last year. Those were spinal muscular atrophy gene therapy Zolgensma (onasemnogene abeparvovec), multiple sclerosis therapy Mayzent (siponimod), wet age-related macular degeneration (AMD) Beovu (brolucizumab) and sickle cell disease therapy Adakveo (crizanlizumab).
The drugmaker has already added to that tally in 2020 with FDA green lights for rare lung cancer drug Tabrecta (capmatinib) and Isturisa (osilodrostat) for Cushing's disease.