Novartis builds radio-oncology pipeline with iTheranostics deal
News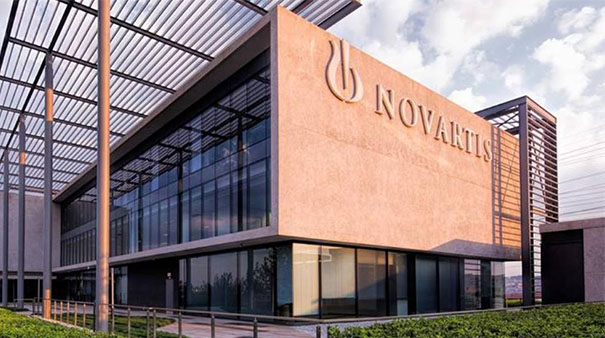 Novartis has added to its pipeline of radiopharmaceuticals once again, licensing a series of agents from iTheranostics that can be used to show where tumours are located in the body. 
The diagnostic imaging agents all target fibroblast activation protein (FAP), a molecule that is only expressed at low levels on healthy cells but is found much more abundantly in solid tumours.
FAP is found in particular on the "stroma" of a tumour, an ecosystem of connective tissue and various non-malignant cell types like blood and immune cells that is thought to be involved in the origin and spread of cancers.
iTheranostics – a unit of molecular diagnostics group SOFIE Biosciences – licensed the FAP ligand technology from the University of Heidelberg in Germany.
Novartis hopes to use the biomarker to develop both imaging agents for cancer and potentially therapeutics to direct cell-killing radiotherapy to tumours.
The ligand is linked to a radioactive isotope molecule that can either be used to image the tumour, or deliver a cell-killing dose of radiation locally that doesn't reach healthy tissue.
It's the second deal involving FAP in the pace of 24 hours, after Lantheus Holdings acquired rights to NTI-1309, a PET oncology imaging agent that targets FAP, from Noria Therapeutics.
Novartis has been steadily building itself into a radio-oncology powerhouse in the last few years, seeing the category as one of four pillars of its cancer business, along with cell and gene therapy, targeted drugs and immunotherapeutics.
In 2018 it paid $2.1 billion to buy targeted radioligand therapy Lu-PSMA-617 from Endocyte, shortly after encouraging results in a phase 2 prostate cancer trial.
A year earlier, it acquired Advanced Accelerator Applications and its Lutathera (177Lu- oxodotreotide) radioligand therapy for neuroendocrine tumours, plus a pipeline of other radiopharma drugs for prostate and breast cancer, for $3.9 billion.
Billed as a future blockbuster, Lutathera added $445 million in sales last year, although its growth was pegged back by the pandemic as it needs to be administered in a hospital location.
"FAP is an exciting target and these agents are a great fit with our radioligand therapy pipeline, which we are actively investigating across multiple tumour types," according to Susanne Schaffert, president of Novartis Oncology.
"We believe this technology has the potential to transform many patients' lives," she added.
Kesimpta approval in Europe
Meanwhile, Novartis has secured European approval for a subcutaneous formulation of the anti-CD20 antibody ofatumumab for relapsing forms of multiple sclerosis (RMS) under the Kesimpta brand name.
Intravenous ofatumumab – developed by Genmab as Arzerra – has been used as a leukaemia therapy for many years, but this is the first non-cancer application of the drug. Novartis licenses the drug from Genmab and reformulated into its Sensoready autoinjector pen.
Kesimpta's EU approval follows a green light in the US last August, and is based on the phase 3 ASCLEPIOS I and II studies, which showed Kesimpta was better than Sanofi's Aubagio orally-administered (teriflunomide) in reducing the number of confirmed relapses in patients with RMS.
It enters an increasingly crowded MS market, but will compete most closely with Roche's $4.3 billion blockbuster CD20 drug Ocrevus (ocrelizumab) which is given by infusion. Analysts say Kesimpta could make $1.3 billion or more in peak sales.