Novartis bags elusive US approval for cholesterol drug inclisiran
News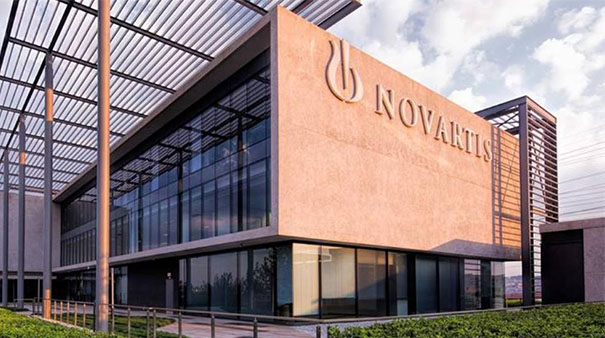 At its second attempt, Novartis has won FDA approval for its cholesterol lowering drug inclisiran, which can reduce levels with just two injections a year.
The FDA has approved the drug under the Leqvio trade name as an adjunct to maximum-dose statin drugs for people who need further LDL-cholesterol reduction to reach targets, a year after it was given a green light in Europe. It will be launched in the US in January, said Novartis.
The US regulator issued Novartis with a complete response letter (CRL) for inclisiran a year ago, citing "unresolved facility inspection-related conditions" at a third-party manufacturing site run by Corden Pharma near Milan, Italy.
Novartis resubmitted its marketing application in the US earlier this year, after swapping fill-and-finish production to one of its own facilities in Schaftenau, Austria.
The first-in-class, small interfering RNA (siRNA) therapy for cholesterol lowering inhibiting PCSSK9 – the same target as Amgen's Repatha (evolocumab) and Sanofi/Regeneron's Praluent (alirocumab) – but after a lead-in period is dosed only twice a year rather than every month.
Novartis is hoping that with Leqvio it will see rapid take-up, in contrast to the antibody drugs which rolled out slowly amid pushback from payers that wasn't overcome by substantial price cuts.
There are signs of momentum building with the antibodies, with Repatha seeing a 33% increase in sales to $272 million in the third quarter, finally approaching the blockbuster run rate that was predicted when it was first approved in 2015.
Praluent meanwhile – which also made its debut in 2015 – is faring less well, bringing in €59 million ($67 million) for Sanofi and $45 million for Regeneron in the same period.
Novartis added inclisiran to its pipeline after buying The Medicines Company – which had licensed the drug from Alnylam – for $9.7 billion in 2019, and will be hoping for a swift uptake in the US to get a return on its big investment.
It has a long way to go. Third-quarter sales of Leqvio were just $5 million, although that will reflect the lag between regulatory approval and reimbursement negotiations in European markets. In the UK, for example, NICE only agreed an access deal for the drug at the end of August.
In the phase 3 ORION-9, ORION-10 and ORION-11 trials, adding Leqvio to statins achieved LDL-cholesterol reductions of up to 52% versus placebo in people with high cholesterol and  atherosclerotic cardiovascular disease (ASCVD).
Approximately 16 million people in the US with ASCVD who are taking statins to lower cholesterol – including those who have experienced a heart attack or stroke – are not at their recommended LDL-cholesterol target.
Novartis is also running clinical trials to show that the reduction in LDL-cholesterol is accompanied by reduced cardiovascular outcomes – data that both Repatha and Praluent already have in hand.
Novartis will have to wait for the results of the ORION-4 study – due in 2026 – before it has a chance of matching the labels of Amgen and Sanofi/Regeneron's drugs.
In the meantime, it could face competition from oral PCSK9 drugs that could be taken alongside statins every day, with candidates from Merck & Co and AstraZeneca coming through development.