NICE verdict on Trodelvy threatens unequal access to drug in UK
News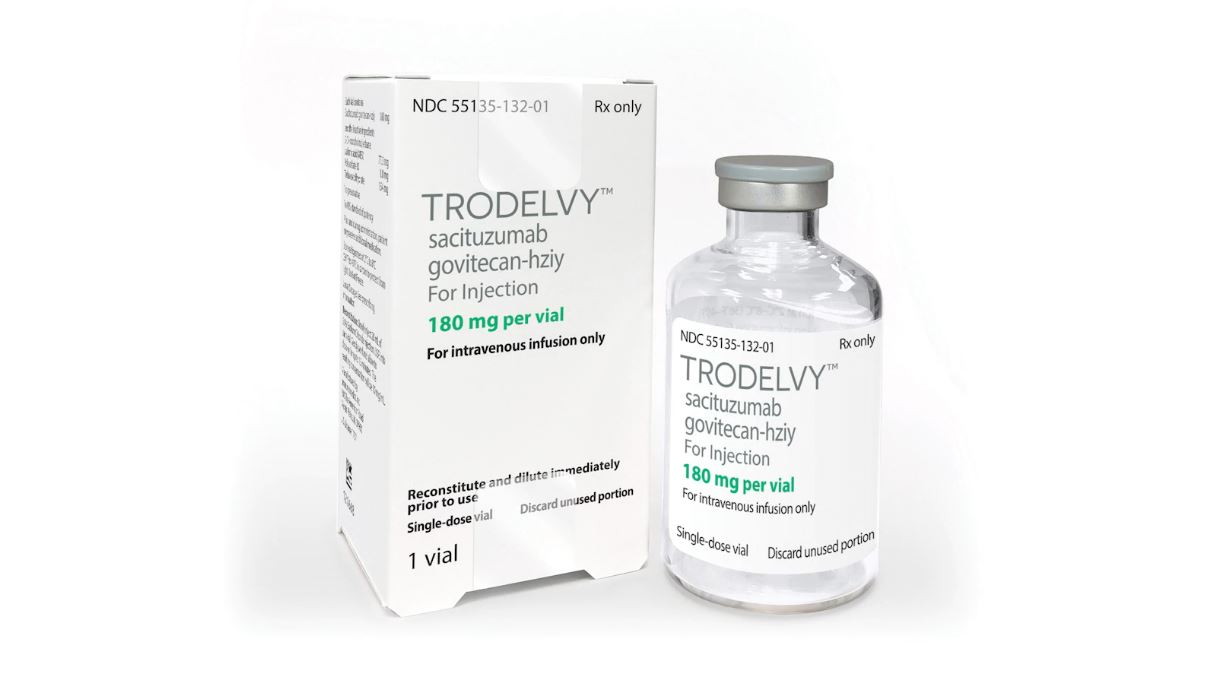 In draft guidance, NICE has said it cannot recommend Gilead Sciences' Trodelvy in triple-negative breast cancer (TNBC), setting up a disparity in access to the drug via the NHS in the UK.
The health technology assessment (HTA) agency  said that while Trodelvy (sacituzumab govitecan) increases the time people have before their disease worsens and how long they live, "it is too expensive to be considered a cost-effective use of NHS resources."
While the decision is still open for comment until 29 April and could be changed – for example if Gilead offers a discount on the drug – it raises the spectre of unequal access across the UK, as the Scottish Medicines Consortium (SMC) has already accepted its use north of the border.
In trials, Trodelvy significantly improved both progression free survival (PFS) and overall survival (OS) in adults with locally advanced or metastatic TNBC without brain metastases – who had received at least two prior chemotherapy regimens including a taxane – compared with a range of single-agent chemotherapies.
The news was described as "devastating" by advocacy group MET UP UK, which represents patients with metastatic breast cancer, while charity Breast Cancer Now has launched a petition to try to get the decision reversed.
https://twitter.com/BreastCancerNow/status/1511977407095480320
"By making this decision, NICE is taking away a vital lifeline that could offer TNBC patients further months or years of life," said MET UP UK, adding: " We protest loudly against this cruel decision and demand that NICE reverses it and approves Trodelvy for use on the NHS."
NICE's interim director of medicines evaluation Helen Knight said the agency recognised the efficacy of Trodelvy in TNBC, and given the lack of treatment options for patients with this type of cancer "we're very disappointed that its price means we can't recommend it for use in the NHS at this point."
It's not unusual for NICE to issue negative recommendations at the draft stage in order to put pressure on drug developers to offer larger discounts that can save the NHS money. Now, the ball is in Gilead's court, as patients anxiously anticipate the outcome of further negotiations.
"We hope that the company will consider what it can do to enable NICE to approve a treatment that has the potential to give people with advanced triple negative breast cancer more time with their loved ones," said Knight.
NICE said it already recommends use of Roche's PD-L1 inhibitor Tecentriq (atezolizumab) with chemotherapy for TNBC, the only other targeted treatment for this type of breast cancer.
In a statement, Gilead said that a second appraisal committee meeting will take place next month (10 May), adding that it will be "working closely with NICE to address questions raised around cost-effectiveness estimates."
"We believe we have put forward a strong, cost-effective case for the reimbursement of sacituzumab govitecan in England and are deeply concerned by the prospect of unnecessary delay, especially in a cancer where every day matters," said the drugmaker.