NICE says 'no' to regular NHS funding for Roche's Tecentriq in TNBC
News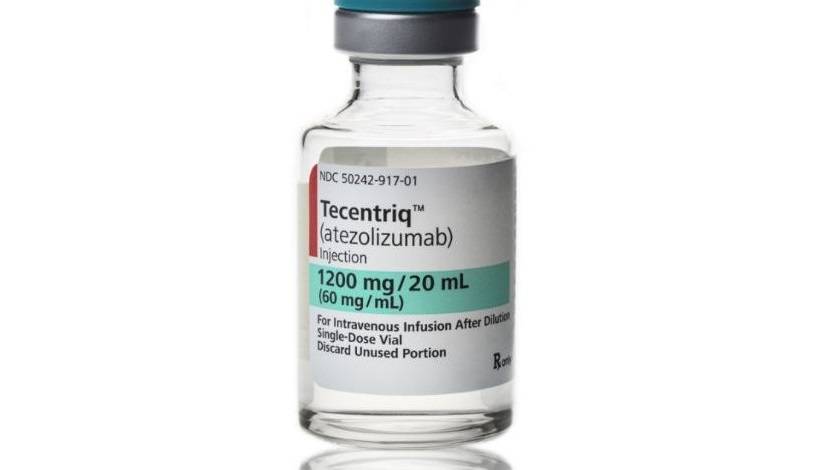 NICE has said Roche's Tecentriq (atezolizumab) should not get regular NHS funding in first draft guidance as a treatment for metastastic triple negative breast cancer (TNBC), saying that it needs further comparative data with standard chemotherapy for its cost assessments.
The cost-effectiveness body has also ruled out interim funding from the Cancer Drugs Fund, saying that Roche is unlikely to have trial data handy in the near future that addresses "uncertainties" in the trial evidence.
NICE's rejection stems from the comparator used in the clinical trial for approval, which pitted Tecentriq and Celgene's Abraxane (nab-paclitaxel), which is not regularly used in hospitals in England and Wales, where this decision applies.
An estimated 2,000 people in England have triple negative breast cancer, of whom around 600 people would be eligible for treatment with Tecentriq and Celgene's Abraxane (nab-paclitaxel), approved by European regulators in this use in August.
Tecentriq is the first immunotherapy that specifically targets triple negative breast cancer whose tumours have PD-L1 expression of 1% or more. It is given to people who have not had chemotherapy for metastatic disease.
Triple negative breast cancer lacks three receptors that are commonly targeted by cancer drugs and chemotherapy, making it a particularly difficult disease to treat.
Checkpoint inhibitors like Tecentriq get round this by calling in an attack on tumours by white blood cells, and trial evidence shows that this approach is more effective than chemotherapy alone, previously the only option available to treat this rare form of the disease.
In the guidance NICE noted trial evidence showing median progression-free survival in patients whose tumours express PD-L1 is 7.5 months when treated with Tecentriq, 2.5 months more than those treated with placebo plus Celgene's Abraxane.
Evidence also shows that Tecentriq plus nab-paclitaxel increases overall survival by around 9.5 months (25.0 months versus 15.5 months respectively).
But NICE said there was no trial data directly comparing Tecentriq and Abraxane to other treatments currently used at this stage – weekly paclitaxel and docetaxel.
In its assessment a NICE committee said Roche's indirect comparison with these older chemotherapy regimens lacked validity.
Even with end-of-life criteria allowing for greater leniency with its cost-effectiveness threshold, NICE's assessment committee rules that Tecentriq was not a cost-effective use of NHS resources.
NICE has also vetoed reimbursement from the Cancer Drugs Fund, which only kicks in if the manufacturer is unlikely to produce data answering unanswered questions in the near future.
Consultation on the draft guidance is open until 24 October 2019. The appraisal committee will reconsider the draft guidance in light of the comments received, at its meeting on 12 November 2019.
Earlier this week, Merck & Co published trial data showing that its rival immunotherapy Keytruda (pembrolizumab) could be used earlier in patients with TNBC, but the drug is yet to be approved in this neoadjuvant or adjuvant use and a decision on this from European regulators is likely to be more than a year away.