NICE reverses stance on Merck's Bavencio for bladder cancer
News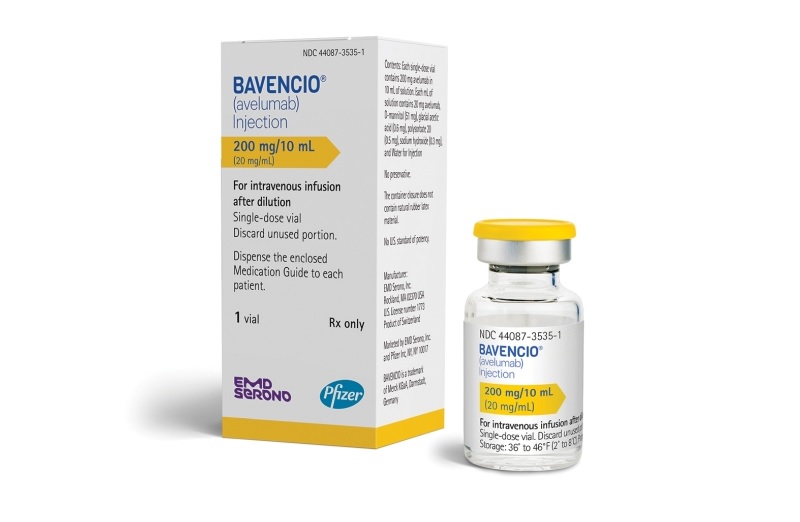 Last year, NICE said that Merck KGaA/Pfizer's Bavencio was too expensive for routine in NHS use as a first-line maintenance treatment for bladder cancer, even though the drug is the only cancer immunotherapy approved for this use.
Now, the cost-effectiveness agency has relented – with the help of an additional discount from the company – clearing the way for Bavencio (avelumab) to be used in around 800 eligible people with locally advanced or metastatic urothelial carcinoma, the most common form of bladder cancer, who are progression-free following platinum-based chemotherapy.
The change in stance also followed "a successful appeal by stakeholders" that included further evidence from the pharma company of Bavencio's efficacy in this setting, said NICE, which rejected that use in draft guidance issued in May 2021 – both for routine use and via the Cancer Drugs Fund (CDF) – saying it was not a cost-effective use of NHS resources.
From today, the PD-L1 inhibitor can be prescribed to eligible patients in England, Wales and Northern Ireland, according to Pfizer. Bavencio was approved for NHS use as a first-line maintenance therapy for bladder cancer in Scotland last August, creating unequal access to the drug across the UK.
"Clinical trial evidence showed that avelumab increases both how long people live and the length of time before their disease gets worse compared with best supportive care alone," said NICE in a statement.
Previously, urothelial carcinoma patients were eligible only to receive supportive care until their cancer progressed, after which they could get second-line treatment with Roche's PD-L1 inhibitor Tecentriq (atezolizumab), chemotherapy with docetaxel or paclitaxel, or continued supportive care.
Although platinum-based chemotherapy has good initial results, most UC patients see their disease worsen within nine months of induction chemo, and only 5% of patients diagnosed with metastatic bladder cancer will live longer than five years.
The decision is based on the results of the phase 3 JAVELIN Bladder 100 study, which showed a 31% improvement in overall survival for Bavencio plus supportive care as first-line maintenance treatment following induction chemotherapy, compared to supportive care alone.