NICE rejects J&J's Darzalex regimen for multiple myeloma
News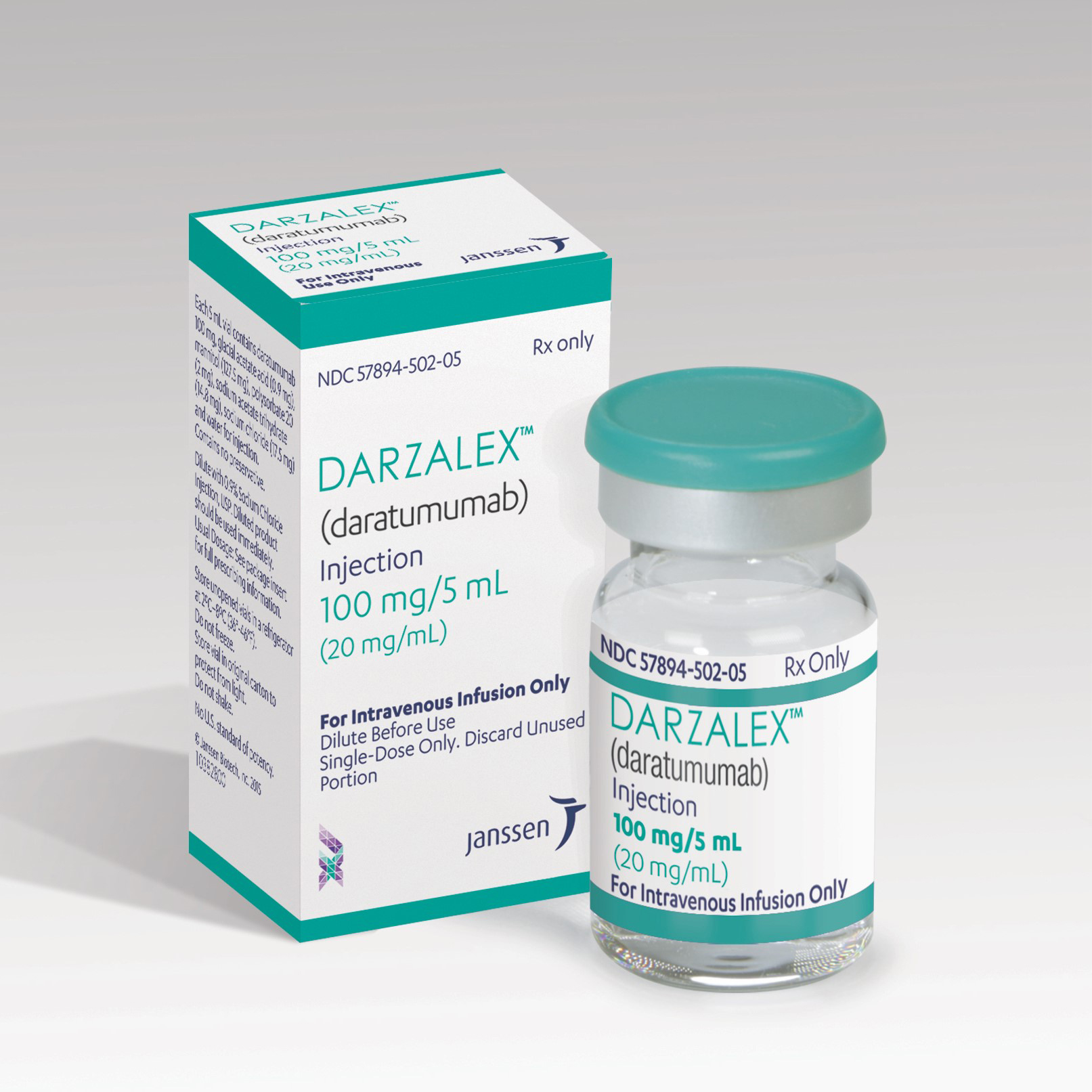 New guidance from NICE has rejected a combination regimen based on Johnson & Johnson's Darzalex for a group of previously-untreated patients with multiple myeloma, a type of bone marrow cancer.
The draft document covers the use of Darzalex (daratumumab) as an add-on to standard induction treatment with Takeda's Velcade (bortezomib) plus thalidomide and dexamethasone given to patients prior to a stem cell transplant. It is also considering short-term of use of Darzalex as post-transplant therapy.
In its guidance, NICE says that evidence for the long-term effectiveness of adding Darzalex to this combination treatment is uncertain, while information provided by J&J's Janssen-Cilag unit – which markets the drug – failed to include an assessment on the use of lenalidomide post-transplant, which is widely used in NHS practice.
"Clinical trial evidence suggests that people treated with daratumumab plus bortezomib, thalidomide and dexamethasone live longer and have more time before their tumour progresses, compared to individuals treated with bortezomib plus thalidomide and dexamethasone alone," said NICE in a statement.
However, it said the "most likely cost-effectiveness estimate for the daratumumab combination treatment is higher than NICE normally considers an acceptable use of NHS resources".
A consultation on the draft guidance is open until 17 September, so it is still possible that the health technology assessment (HTA) could change its position in light of new information or a price discount on the drug.
Another appraisal committee meeting is scheduled for 4 November, and final guidance is due early next year.
Darzalex was approved by the European Commission in January 2020 or newly diagnosed adult patients eligible for a stem cell transplant based on the results of the CASSIOPEIA trial.
The CD38-targeting antibody is already covered as a second-line therapy for multiple myeloma alongside Velcade and dexamethasone in England and Wales, but only via the Cancer Drugs Fund, which provides interim funding for treatment while new data is being collected.