NICE backs Lilly's Emgality for migraine, adding pressure on Novartis
News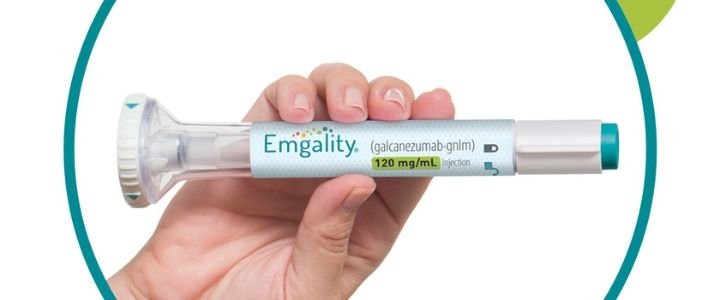 UK cost-effectiveness agency NICE has said that Eli Lilly's Emgality can be made available through the NHS for migraine prevention, the second drug in the CGRP inhibitor class to achieve that milestone.
The decision means that with two CGRP antibodies now cleared for migraine prevention, the first drug in the class to be approved in Europe – Novartis' Aimovig (erenumab) – has fallen further behind its rivals in getting access to the UK market.
NICE has backed Emgality (galcanezumab) as a once-monthly injection to prevent migraine attacks in people with episodic or chronic migraine who suffer at least four days with a migraine headache per month, and who have tried at least three prior preventative medicines.
That puts Emgality ahead of Teva's Ajovy (fremanezumab), which picked up a positive opinion from NICE earlier this year but is only recommended for use in chronic migraine sufferers who have 15 or more headache days a month for more than three months, with at least eight of those having features of migraine.
It also puts Lilly's drug ahead of Aimovig, which has been rejected twice by NICE although the agency has agreed to take another look at the application after an appeals panel ruled that its technology appraisal committee had failed to consider all of the evidence about the cost-effectiveness for the drug.
NICE said Ajovy was an option for around 10,000 people in the UK in guidance issued in June, but Lilly says many more patients are eligible for its drug – around 144,000 people with episodic migraine and 59,000 people with chronic migraine.
The decision is based on trials comparing Emgality with placebo which showed that the antibody halved the number of monthly migraine headache days for up to 40% of adults with migraine who had previously tried three or more prior medicines, such as Allergan's Botox (botulinum toxin type A) or topiramate.
Gemma Jolly of medical charity the Migraine Trust said NICE's recommendation is "wonderful news for people living with this very painful and debilitating neurological condition [as] both chronic and episodic migraine patients across England and Wales will be able to access an effective drug on the NHS."
The CGRP inhibitors have performed well in clinical trials, but so far commercial success has been limited, despite blockbuster sales predictions ahead of their approval.
First-to-market Aimovig generated sales of $108 million in the first nine months of 2020 for Novartis, which records ex-US sales, while Amgen booked $274 million from the drug in the US in the same period.
Aimovig is said to be the most prescribed anti-CGRP drug worldwide with more than 480,000 patients prescribed the drug worldwide. In the same period, Lilly reported sales of $253 million for Emgality, and Teva made $98 million from Ajovy.
Novartis is hoping for a bounce to Aimovig sales from the HER-MES trial reported earlier this month, which showed it was more effective than topiramate – a go-to oral therapy for people with chronic migraine – in a head-to-head trial.
There's more competition jostling for position however, following the approval of Lundbeck's Vyepti (eptinezumab), an intravenous drug that only needs to be administered four times a year.
Lilly has a real opportunity to build momentum behind Emgality in England and Wales, but will have to wait until next year before it hears from NICE's counterpart in Scotland, the Scottish Medicines Consortium (SMC). Aimovig was cleared for use by NHS Scotland last year, with Ajovy given a green light in January 2020.