NICE backs broad use for Gilead/Galapagos arthritis pill Jyseleca
News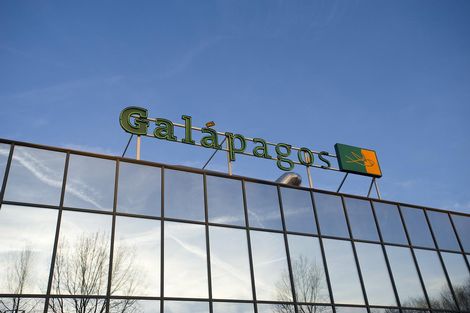 Patients with rheumatoid arthritis (RA) in England will be able to get treatment with Gilead Sciences and Galapagos' JAK inhibitor Jyseleca, after it was backed by cost-effectiveness agency NICE.
Jyseleca (filgotinib) has been recommended for moderate and severe active RA in patients who have responded inadequately to intensive therapy with two or more conventional disease-modifying antirheumatic drugs (DMARDs) such as methotrexate or hydroxychloroquine.
It can be prescribed in combination with methotrexate or as a monotherapy if the patient isn't able to receive methotrexate, according to the final appraisal document (FAD).
Other JAK inhibitors have already been cleared by NICE for RA – including Pfizer's class-leading Xeljanz (tofacitinib), Eli Lilly's Olumiant (baricitinib) and AbbVie's Rinvoq (upadacitinib) – but can be used in patients with severe symptoms only.
Having moderate disease on the label means that thousands more patients will be eligible for treatment with Jyseleca, according to Gilead and Galapagos. They note that more than 400,000 people across the UK live with RA, and around 70% have moderate or severe disease.
"This is a landmark decision from NICE and represents a pivotal moment for the treatment of RA," said Dr James Galloway, consultant rheumatologist at King's College Hospital.
"The goals of treatment in this condition are to control pain, prevent disability and improve quality of life. This requires us to act quickly to control the disease, preventing irreversible joint damage as soon as possible, for as long as possible," he added.
"While no single medicine works for everyone, the addition of filgotinib is an important step forward that we believe will help more patients achieve remission, even when their disease is at a less advanced stage."
Rinvoq is currently being appraised by NICE for use in moderate RA, but a timeframe for that review hasn't been revealed.
The recommendation is a boost for Jyseleca, which is sold in Europe and Japan but suffered a big setback last year when the FDA rejected the drug over concerns that it could damage male fertility, saying it wanted further data from ongoing studies before completing its review.
Last month, Gilead said it would no longer pursue approval of the drug in the US after an FDA meeting to discuss the way forward revealed the agency is unwilling to approve the higher 200mg daily dose of the drug.
Gilead – feeling that the 100mg dose only wouldn't be competitive with Jyseleca's rivals – opted to pare down its involvement in the product dramatically.
It abandoned plans to pursue US registration for RA, and handed responsibility for Jyseleca in Europe to Galapagos, agreeing to pay its partner €160 million (around $194 million) to fund further development and the formation of a commercial operation for the drug which is due to come into full force at the end of this year.
Gilead will receive royalties on European sales from 2024, and retains commercial rights elsewhere.