NICE backs AZ's Calquence for new use in leukaemia
News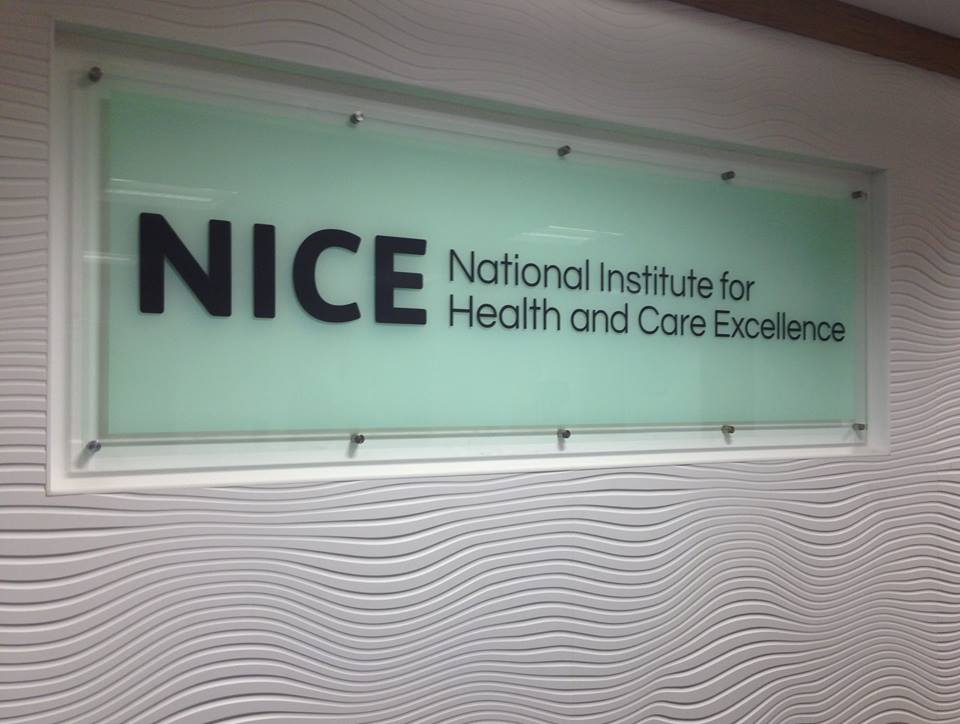 AstraZeneca's BTK inhibitor Calquence has become the first targeted oral therapy to be backed by NICE for NHS England patients with chronic lymphocytic leukaemia (CLL) who can't be treated with first-line chemotherapy.
The new draft recommendation from the cost-effectiveness watchdog comes after it backed use of the drug last December in untreated high-risk CLL – i.e. those with 17p deletion or TP53 mutation – or patients with the blood cancer who have previously been treated with other drugs.
At the time, NICE said it couldn't support use of Calquence for untreated, non-high risk CLL patients unsuitable for treatment with chemo, although AZ pledged to provide additional information in this group.
Now it has changed its mind, Calquence will be available to treat around 2,395 eligible patients by the NHS every year, according to AZ.
Calquence was approved in CLL by the EMA last November in both previously untreated and relapsed or refractory patients as a monotherapy or in combination with Roche's Gazyvaro (obinutuzumab) in CLL.
NICE's guidance says that it "has not made recommendations on the use of acalabrutinib with obinutuzumab because the company did not submit any data for this combination."
AZ has agreed a confidential discount to Calquence's $5,000-plus monthly price as part of its negotiations with NICE on securing NHS coverage of the drug in CLL, which is the most common type of blood cancer in adults in the UK.
People with untreated CLL without a 17p deletion or TP53 mutation usually get treated with fludarabine plus cyclophosphamide and rituximab (FCR), or bendamustine plus rituximab (BR), and if those are unsuitable the go-to therapy is Gazyvaro with chlorambucil.
Clinical trial data suggests CLL takes longer to progress when treated with Calquence than with Gazyvaro/chlorambucil, says NICE, although it says the survival benefit is uncertain.
Calquence can also be given as an outpatient while Gazyvaro-based therapy requires intravenous administration in hospital, making at a good option for older and frail patients, according to AZ.
"This NICE recommendation has the potential to improve disease outcomes for thousands of patients with CLL in the UK," said Anna Schuh, associate professor and honorary consultant haematologist at the University of Oxford.
"There has been a significant unmet need for effective, targeted treatments that are well tolerated and that do not require multiple hospital visits, especially for patients in need of treatment for the first time," she added.
First approved for mantle cell lymphoma (MCL) in 2017, Calquence sales have rocketed since its approval for CLL towards the end of 2019, rising to $522 million in 2020 from $164 million in the prior year.
Daiichi Sankyo gets okay for cholesterol drugs
NICE meanwhile has also given a green light to two orally-active drugs for high cholesterol – Nilemdo (bempedoic acid) and Nustendi (bempedoic acid and ezetimibe) – from Daiichi Sankyo.
The two drugs are the first new oral treatments for cholesterol lowering to be backed for NHS use in more than a decade, and will be an option for up to 100,000 eligible patients, according to the company.
NICE's final appraisal document for the two drugs recommends their use in treating primary hypercholesterolaemia or mixed dyslipidaemia, but only in people who can't take statins. The decision is at odds with the situation in Scotland, where Nilemdo was turned down in December.
"Until now, patients with hypercholesterolaemia who cannot tolerate statins have had limited treatment options," commented Professor Kausik Ray, professor of public health and honorary consultant cardiologist at Imperial College London.
"Availability of treatments such as these is essential in tackling cardiovascular disease, the leading cause of death in the UK."
Originally developed by US biopharma company Esperion, Nilemdo was approved by the EMA in April 2020, a couple of months after it got a green light from the US FDA as Nexletol.
Analysts have previously suggested that Nexletol/Nilemdo may become a blockbuster product, perhaps bringing in as much as $3 billion a year at peak.