NHS supremo hails Alexion and Roche deals, but defends budget controls
News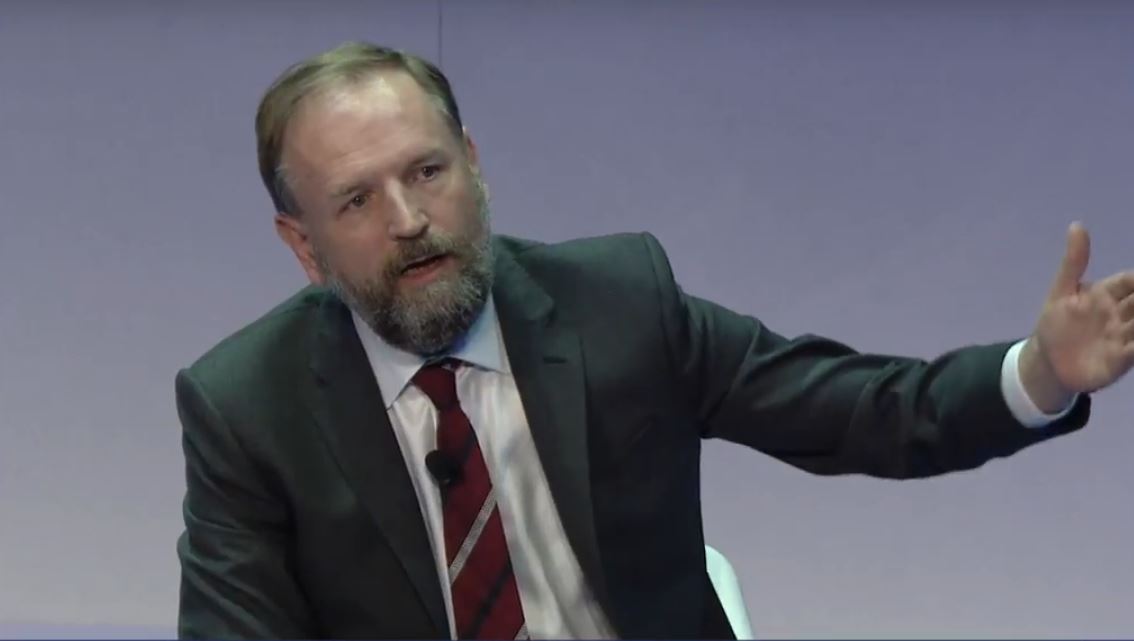 Feelings are running high in the UK pharmaceutical industry at the moment, with fears about a new NHS drugs budget squeeze and Brexit causing major concerns.
Perhaps even more troubling  for pharma than Brexit is the new Budget Impact Test, which will allow NHS England to slow or restrict access to new NICE-approved drugs.
UK industry association the ABPI has even take the rare step of seeking  legal action against the measures, announced last week.
However NHS England's chief executive Simon Stevens paints a different picture.  He has hailed his organisation's success in recent weeks in negotiating directly with pharma companies on price and data, and has defended NHS England's record in promoting innovative medicines.
He also robustly defends the need for the Budget Impact Test, saying arguing against its controls is an 'incoherent stance.'
Stevens pointed to two deals – one with Alexion on its rare disease drug Strensiq and Roche with its breast cancer drug Kadcyla – as evidence of NHS England's new ability to come to 'win win' agreements with pharma companies on market access.
From April, the Commercial Medicines Unit (CMU) has transferred from the Department of Health to NHS England.  This transfer of expert negotiators means NHS England is now firmly in the driving seat, able to conduct commercial deals with pharma covering the whole of England for the first time.
Speaking at a conference jointly organised by the UK BioIndustry Association (BIA) and the UK medicines regulator the MHRA, Stevens said it would use this new power to find 'creative' new ways to agree deals with pharma.
"We have got to use the new commercial negotiating flexibilities that NHS England has been granted… to construct win-win agreements with manufacturers of innovative medicines, especially where it is not completely certain what the medium term impact of the drug will be."
Earlier this month, Alexion agreed a deal with NHS England on a new managed access agreement for its drug Strensiq, for patients with the rare condition paediatric-onset hypophosphatasia (HPP).
This will include the collection of real world data to help shape – and indeed limit – the use of the drug to only those patients who benefit from it.
Another very significant deal was struck with Roche in connection with its breast cancer drug Kadcyla: NHS England and Roche ending a block on access to the drug which had lasted three years.
These deals were conducted in the strictest confidentiality, but will undoubtedly have involved major price cuts from the companies in exchange for market access.
While pharma is pleased on one hand that such deals are being struck, it is also concerned that NHS England now holds all the cards, and senior figures say this means the focus will increasingly be on cost-containment.
Budget impact test
Quizzed by pharmaphorum about the budget impact test, Stevens said the new measure was frequently 'misunderstood' and was a practical response to huge budget pressures.
The new system has been introduced in the wake of revolutionary but high cost hepatitis C drugs such as Gilead's Sovaldi.
NICE approved the drugs, but NHS England stepped in to limit the uptake of the new drug – which Stevens says would have virtually bankrupted the NHS if implemented within 90 days, as NICE guidance dictates.
"The consequence of that would be that we'd have to make billions of pounds worth of cuts in other services within a three month window," said Stevens.
"That is an incoherent stance, and that is why the regulations give NICE that flexibility."
Those restrictions had been challenged by charity the Hepatitis C Trust via a judicial review, but were defeated in court late last year.  This victory is likely to make NHS England confident it can also defeat the ABPI case.
Hepatitis C drugs were nevertheless the single biggest investment in new treatments over the last 18 months in England, and Stevens said the impact was already apparent;  more than 10% of the infected population has been treated, producing an 11% fall in deaths due to the infection, and a 15% cut in transplants required from these patients.
The PPRS
NHS England's new powers to negotiate deals obviously raises the question: is the Department of Health's PPRS agreement still the main mechanism for prices and market entry to be agreed?
The PPRS is due to expire in December 2018, but it's currently unclear how it might be renewed or replaced.
Asked about the PPRS, Stephens replied: "There are reasons to think we'll need some sort of master agreement or overall framework around pharmaceutical pricing, but that should not stand in the way of our ability to do individual deals with individual companies."
Stevens pointed out that the NHS medicines bill rose 7% last year, 2-3 times higher that the overall NHS funding rate. NHS England has drawn up a list of 'low value' or OTC medicines it wants the health service prescribing, and hopes this will save several hundred million from the drugs budget.
This isn't likely to make up for a significant shortfall in medicines funding as pharma sees it, however.
While pharma has reservations about NHS England's powers, industry leaders say they have to be optimistic about Steven's big idea:  the integration of primary and secondary care and social care.
The new STPs and Accountable Care Systems will be able to spend over a three year period, rather than the one year than current local commissioners can, which the industry hopes could allow them to capture the long-term benefits of medicines.