NHS App could offer video consultations by 2024
News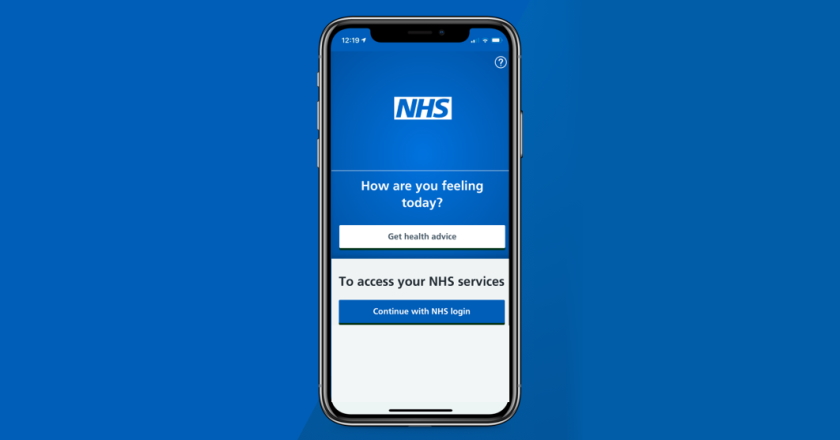 The NHS App will be updated over the next couple of years to include a series of new features, including the ability to offer remote video consultations between patients and GPs, according to the Department of Health and Social Care.
The update to the app is part of a series of measures unveiled in the Plan for Digital Health and Social Care that describes how technologies will be used to "drive efficiency, free up hospital space and clinician time, and bust the Covid backlogs."
From March 2023, more users of the app will be able to use it to message their GP, book COVID-19 vaccinations, check their medical records and manage hospital elective care appointments – assuming that their NHS trust is on board with the digital upgrade.
The intention is that the NHS App will become a "digital front door to NHS services," according to the DHSC. It says that 28 million people already have it installed on their phone and the ambition is to have 75% of adults using it by march 2024.
Eventually, it will also be used to improve access to screening services as well as clinical trials, and allow patients and carers to look at child health records.
"The plan sets out how we will improve access to information for people and their care teams through the NHS App and NHS.uk – resulting in faster, more personalised treatment," said the DHSC in a statement.
"This includes bringing information together into the app and enabling people to view and manage hospital appointments, have virtual consultations, and see notifications from their GP."
It is backed with £2 billion allocated from the spending review that will be directed at digitising medical records. The government said earlier this year it wants 90% of NHS trusts to have electronic patient records in place by December 2023, with the remainder in the process of implementing them.
Other elements of the digital plan include expansion of remote patient monitoring at home – with an objective of increasing this to 280,000 patients at present to 780,000 by March 2023 – and a "virtual ward" strategy that will allow patients to carry out hospital pre-assessment checks from home by September 2024.
It also wants social care systems to have a standard, digital social-care record that can join up with electronic patient records.
Dr Layla McCay, director of policy at NHS Confederation, welcomed the report, saying it "presents an exciting opportunity not only to expand access to care via digital channels, but to accelerate the adoption of evidence-based technologies that will help make care more preventative, personalised and empowering for patients."
She noted however that the implementation "will be challenging and must be done carefully not to exacerbate inequality," adding that investment in IT infrastructure for the NHS must continue.
"We hope that the forthcoming digital workforce strategy will help address recruitment and retention issues whilst making the NHS an attractive place to work for digital professionals," said McCay.
Industry group the Digital Healthcare Council (DHC) also said it welcomed the ambition laid out in the plan, although it cautioned that there are gaps in the strategy that need addressing if a true digital transformation of healthcare is to be achieved.
"The devil will be in the detail, and it is crucial to invest in high quality services," said the organisation's director Graham Kendall.
"The scale of our ambition should be far higher than simply booking hospital appointments online, though that of course is a welcome step forward," he added.
"A genuinely transformative digital approach would re-engineer the whole pathway to deliver a far more responsive service to patients, supporting patients 24/7 at home, and only bringing them in for face-to-face appointments when clinically required."