NGM craters after dropping mid-stage NASH candidate aldafermin
News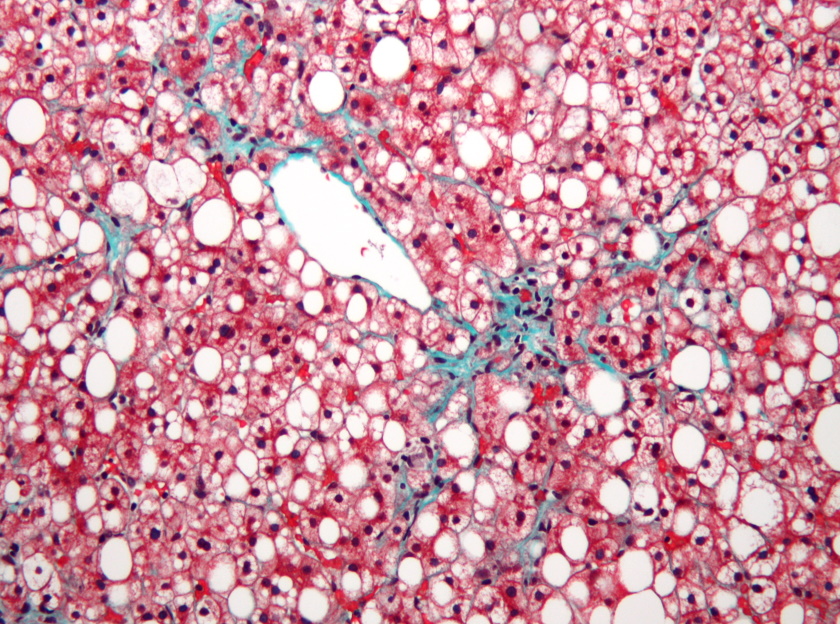 Shares in NGM Biopharma have plummeted after the US biotech said it would abandon development of aldafermin in non-alcoholic steatohepatitis (NASH), adding to a lengthening list of failed candidates for the fatty liver disease. 
The decision was taken after a phase 2b trial of NGM's lead drug candidate missed its primary target of showing an improvement over placebo in liver fibrosis with no worsening in stage 2 or 3 NASH at 24 weeks.
Top-line data showed that 31% of patients who received aldafermin at a dose of 0.3mg hit that goal, versus 19% of the placebo group, but that wasn't a statistically significant difference and there seemed to be no dose response relationship. In the 1mg dose group that endpoint was achieved in 15% of patients, and 30% of the highest 3mg dose group.
FGF19 analogue aldafermin did hit some secondary objectives in the 171-patient trial – for example it was better than placebo at resolving NASH at the highest dose tested – but according to NGM the overall clinical picture, and specifically the effect on fibrosis, does not support further development.
It's a bold and pragmatic decision given the signals of efficacy, and one that wasn't taken by other companies with mixed results in mid-stage NASH trials that opted to press on with phase 3, only to fail after ploughing more money into their programmes.
Shares in the biotech were down 48% premarket as the company urged investors to look beyond its lead candidate at the remainder of its pipeline, including candidates for eye diseases and cancer.
It has developed another NASH candidate called NGM313 that Merck & Co bought in 2019 and rebadged MK-3655, which has a different mechanism of action to aldafermin, and that deal – which includes $75 million a year in funding – has contributed to a fairly strong cash position at NGM.
The biotech had around $400 million in cash at the end of the first quarter that will help fund development of its new lead drug NGM621, an anti-complement C3 antibody for the sight-robbing disease geographic atrophy (GA).
That candidate is in the phase 2 CATALINA trial, with recruitment expected to conclude in the middle of this year.
Also in the clinical pipeline is NGM120, a GFRAL antagonistic antibody in phase 2 testing for metastatic pancreatic cancer and cancer-related wasting (cachexia).
It's not the end of the aldafermin story just yet however, as a phase 2b trial in severe, stage four NASH is still ongoing and will run to its conclusion.
Hopes aren't high however, and aldafermin follows in the footsteps of a string of other drugs that have failed in NASH trials, including drugs from Gilead, Genfit, Albireo, CymaBay, Cirius and others.
Biopharma companies have piled into the NASH space in recent years, lured by the promise of big rewards for the first drugs to treat a disease that afflicts millions of people around the world and is becoming more common.
One candidate that made it through trials – Intercept Pharmaceuticals' FXR agonist obeticholic acid – failed at the regulatory stage when the FDA rejected the drug last year.
"These results are certainly disappointing, particularly given the dire unmet need in this patient population," said NGM's chief executive David Woodhouse.
"The lack of significant fibrosis improvement was unexpected given the consistency of histology findings previously seen with aldafermin in our adaptive four-cohort phase 2 study," he added.