Mylan to develop Botox biosimilar with Revance
News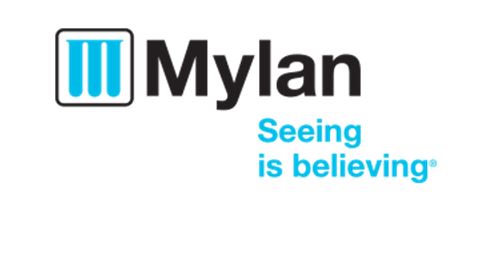 Faced with falling earnings from EpiPen and weak prices for its US generics, Mylan hopes a new deal to make biosimilar Botox could help revive its fortunes.
Allergan's Botox (onabotulinumtoxinA) is the market-leading neuromodulator, approved for multiple indications.
Should Mylan succeed in getting a biosimilar on the market, it will also compete with Ipsen's Dysport  (abobotulinumtoxinA), Allergan's main competitor.
Global neurmodulator sales are in the region of $4 billion annually, and expected to exceed $7 billion by 2024.
Mylan has signed collaboration and licence agreement with Revance to develop a biosimilar of Botox.
Botox is off-patent and was first approved as a treatment for twitchy eyelids 1989, but as yet no-one has made a biosimilar that can be marketed in the same uses but at a lower price.
California biotech Evolus has a botox biosimilar under review with the FDA - but a May decision date looks uncertain because of issues with a manufacturing plant in South Korea.
A Silicon-valley based biotech, Revance is already working on daxibotulinumtoxinA, a long-lasting injectable formulation of botulinum toxin A, which it says will be the first major innovation to hit the neuromodulator market in 30 years.
Allergan will pay Revance $25 million up front to develop the biosimilar, plus milestones upon achievement of additional clinical, regulatory sales targets, plus royalties.
The companies plan to work together to get the biosimilar approved in the US, Europe and other markets.

Mylan's Rajiv Malik
Mylan's president Rajiv Malik said: "This will be a significant opportunity for Mylan as we add another difficult-to-manufacture product to our pipeline. We have reviewed the work done to date by Revance and we are extremely excited and confident about our ability to bring this important product to market. Bringing an affordable biosimilar version of Botox to commercialisation will offer patients a safe alternative to this popular and highly effective treatment."
Revance's CEO Dan Browne said: "Strategically, this partnership with Mylan allows Revance to remain focused on the development and launch of our own premium, long-acting RT002 neuromodulator, while also benefitting financially from potential future milestones and sales royalties on a short-acting biosimilar to Botox."
Mylan said yesterday that its fourth-quarter earnings fell due to falling revenues from EpiPen, which was at the centre of pricing scandal around the time of the 2016 presidential elections.
Net income was $244.3 million in the quarter, down from $417.5 million in the same period last year.