Myeloma UK launches stratified medicine trial of Darzalex combo
News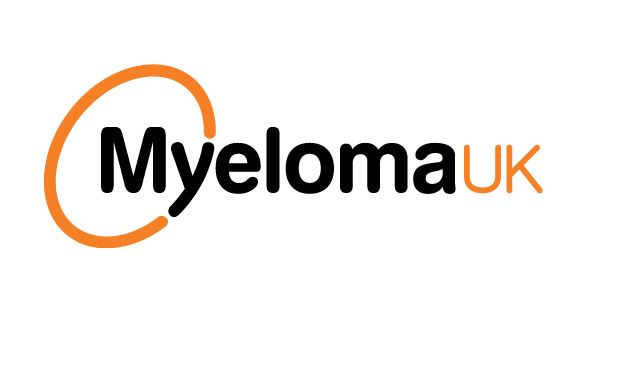 Research-based charities are taking on an ever-growing role in frontline clinical research, and Myeloma UK has just launched a 'stratified medicine' trial aimed at helping high risk patients with the blood cancer.
Myeloma UK is funding the MUK nine trial with funding support and drugs provided by Celgene and Janssen Oncology, and which looks at a novel combination of Janssen's Velcade and Celgene's Revlimid with Janssen's Darzalex.
Multiple myeloma has seen a surge of new treatments reaching the market over the last few years, but these are often rejected by UK cost effectiveness watchdogs NICE (in England and Wales) and the SMC in Scotland.
Darzalex is seen as one of the most promising new myeloma treatments, but received an initial rejection from NICE in May this year as a third line treatment.
Myeloma UK's new trial is part of its strategy to try to bridge the gap between pharma companies and NICE and the NHS, generating extra clinical trial data in order to speed up access for myeloma patients with the greatest need.
Darzalex has already shown great promise in Janssen's own Castor and Pollux trials where it was combined with either Velcade or Revlimid, but Myeloma UK are going a step further: the new trial looks at a Velcade-Revlimid-Darzalex combination as a first line treatment in high risk (HR) patients.
Myeloma UK says this kind of intensive treatment in HR patients has been used outside the UK with promising results, but UK patients will struggle to gain access to this approach on the NHS.
The charity says this is the first UK trial to enrol newly diagnosed multiple myeloma patients according to their genetic risk profile.  By setting the trial up in this 'stratified' or targeted way, it could show improved outcomes in patients with a poor prognosis and generate a more convincing cost effectiveness argument.
This would indeed be necessary, as a combination of Velcade-Revlimid-Darzalex would be very expensive – NICE estimated a course of Darzalex alone would cost around £68,000 before any discounts.
However by targeting treatment at only high risk patients, this cost would have a natural limit.
The trial will use state of the art diagnostics and remission profiling investigated and developed, in part, through Myeloma UK funded research at The Institute of Cancer Research, London (ICR).
The charity says the trial is one of the first anywhere in the world to focus on this specific sub-group, who represent around 20% of patients.
Patients identified as being at high risk will be offered the opportunity to take part in MUK nine b¹.
This is a phase 2 trial will assess the effectiveness of the novel four-way treatment combination: Celgene's Velcade (bortezomib), Revlimid (lenalidomide) and Darzalex (daratumumab) and dexamethasone plus with low dose cyclophosphamide, and in conjunction with an autologous stem cell transplant.
The trial is being run by the University of Leeds, and has been co-ordinated by Myeloma UK and The ICR.
A new commercially-available prognostic tool, SkylineDx's MMprofiler, will be used in combination with other genetic prognostic tools to risk-stratify patients on this trial.
[caption id="attachment_32673" align="alignnone" width="180"]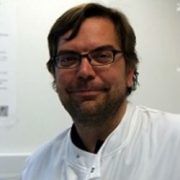 Dr Martin Kaiser[/caption]
Chief Investigator for the MUK nine trial and Senior Researcher at The ICR, Dr Martin Kaiser said, "It's vitally important that people with myeloma get the most effective treatment for them, particularly people with the highest risk forms of the disease.  But we urgently need the evidence to show which therapeutic approaches are right for different groups of patients.
"The MUK nine trial will give patients access to innovative new treatments and state-of-the-art molecular testing. We hope it will transform myeloma treatment from a one-size fits all approach to a stratified approach driven by disease characteristics."
MUK nine is set to open in 30 Clinical Trial Network (CTN) centres across the UK. It is part of the Myeloma UK CTN, a portfolio of early stage trials developed, co-ordinated and sponsored by the Clinical Trials Research Unit at the University of Leeds, which aims to test and speed up access to promising new treatments for patients.
[caption id="attachment_32674" align="alignnone" width="180"]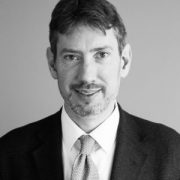 Dr Simon Ridley[/caption]
Myeloma UK Director of Research Dr Simon Ridley added: "Around 20% of myeloma patients are characterised as having high risk myeloma, yet there is relatively little research looking at high risk disease and treatment. This trial is looking to the future – we are trying to gain more insight into which treatment combinations might work best in different groups of high risk patients."
NICE rejection of Darzalex
The trial is particularly relevant for patients in England and Wales, as cost-effectiveness watchdog NICE issued an initial rejection of Darzalex as a third-line monotherapy treatment in May this year.
NICE hasn't yet finalised its guidance on the drug, which means there remains hope that Janssen could strike a deal to give NHS patients access to the drug in this setting.
There has been good news from Scotland this week, meanwhile. The SMC has reversed its initial ruling on the drug as a fourth line treatment after Janssen offered a price cut via a patient access scheme.
These delays and disagreements about clinical trial and cost effectiveness data in the UK is part of the problem that Myeloma UK is trying to address.
Myeloma UK's Dr Simon Ridley also said the MUK nine trial offered patient access to novel combination treatments that they cannot currently get access to through routine commissioning. He concluded by saying the trial could generate data which could be used in the UK and beyond to support patient access to the most innovative and effective treatment combinations.
Such trials are unlikely to stop the NHS in England and Scotland from demanding price concessions, but could help fill gaps in the evidence base which NICE and the SMC demand.