Mundipharma's Neulasta biosimilar approved in EU
News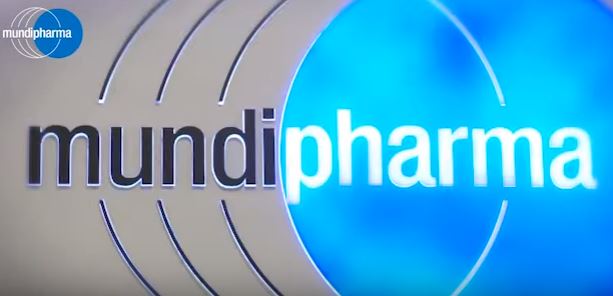 A second cut-price biosimilar of Amgen's Neulasta (pegfilgrastim) long-acting white blood cell booster is to hit the EU market after the European Commission approved Mundipharma's Pelmeg.
Pelmeg can now be used in Europe for patients with neutropenia and febrile neutropenia in adult cancer patients treated with chemotherapy.
Pelmeg was developed by Spain's Cinfa Biotech, which Mundipharma acquired last month, after regulators on the European Medicines Agency's Committee for Medicinal Products for Human Use (CHMP) scientific committee gave the drug the green light.
A marketing authorisation from the European Commission is almost a formality within a few months of a positive opinion from the CHMP.
Pelmeg follows hot on the heels of the first Neulasta biosimilar approved in the EU, Coherus BioSciences' Udenyca, which was rubber-stamped in July.
There are already several biosimilars of Amgen's short-acting white blood cell booster, Neupogen (filgrastim) on the European market, such as Sandoz's Zarzio.
Philippe Bastide, head of biosimilars at Mundipharma International, said: "We hope this approval will significantly improve the lives of people who are affected by chemotherapy induced neutropenia and febrile neutropenia. The availability of this biosimilar represents an important opportunity to reduce healthcare costs while increasing access to an effective treatment option."
Biosimilars are near-copies of biologic drugs that have been shown to be as safe and clinically effective as the original drug, after a series of rigorous analyses and clinical trials.
Mundipharma, which is an independent network of pharma companies, now has four biosimilars in its portfolio of approved drugs.
Pegfilgrastim is a granulocyte-colony stimulating factor (G-CSF) that works by stimulating the bone marrow to produce more white blood cells known as neutrophils, thereby reducing the incidence of febrile neutropenia.
It is administered as a subcutaneous injection once per chemotherapy cycle, at least 24 hours after cytotoxic chemotherapy.
People taking chemotherapy for cancer are at risk of dangerously low levels of a type of white blood cell called a neutrophil.
Neutrophils play an important role in the immune system guarding against infection. Febrile neutropenia is a low level of neutrophils in the blood accompanied by a fever.