Monkeypox cases are rising. Should we be worried?
News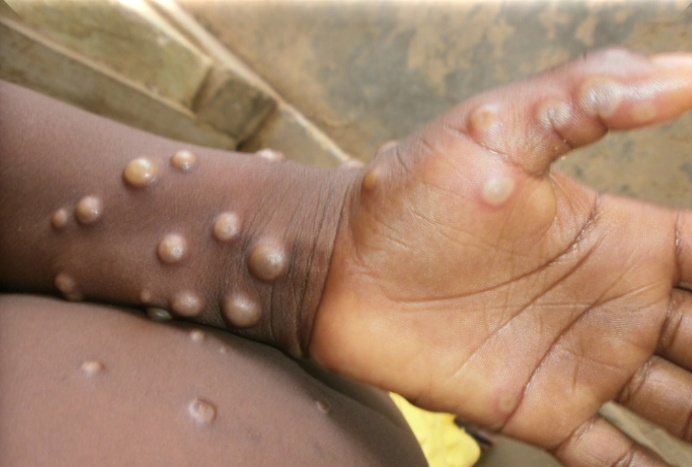 The World Health Organization has said the current outbreak of monkeypox is the largest ever recorded outside sub-Saharan Africa, with cases rising above the 100-mark a few days ago and the UK top of the table with 56 as of yesterday.
Top of the list of concerns is how the virus – which does not spread easily between humans and requires skin-to-skin contact – is spreading so quickly in so many countries in Europe, the Americas and Australia where the disease is not endemic.
There is speculation that monkeypox may be being spread between sexual partners, even though it is not normally considered a sexually-transmitted infection. Thankfully, there have been no deaths reported so far, although the WHO notes monkeypox has a fatality rate of between 3% and 6%.
While health authorities are on alert, the WHO said it thinks the outbreak can be contained and that the overall risk to the population remains low. It also stressed there is no evidence that a viral mutation is responsible for the unusual pattern of infections.
Monkeypox is considered less likely to mutate quickly because it is a DNA virus rather than an RNA virus like influenza or COVID-19.
Several countries including Belgium and the UK are already advising a three-week quarantine period for anyone who contracts the virus and their close contacts.
The increasing case numbers in the current monkeypox outbreak are certainly concerning," commented Dr Charlotte Hammer, an expert in emerging infectious diseases based at the University of Cambridge in the UK.
"It is very unusual to see community transmission in Europe – previous monkeypox cases have been in returning travellers with limited ongoing spread. However, based on the number of cases that were already discovered across Europe and the UK in the previous days, it is not unexpected that additional cases are now being and will be found, especially with the contact tracing that is now happening."
Vaccines and drugs are available
Meanwhile, attention is now being turned to other measures to control the outbreak, including the use of vaccines against smallpox – a related virus – in a 'ring vaccination' approach designed to control the spread among contacts.
Vaccines used during the smallpox eradication programme can provide around 85% protection against monkeypox, according to the WHO, which notes that one newer vaccine – Bavarian Nordic's Jyneos - has been approved by the FDA for prevention against both viruses.
There's also a licensed antiviral drug for monkeypox. SIGA Technologies' oral drug Tpoxx (tecovirimat) is approved for smallpox, monkeypox and cowpox in Europe, and in the US and Canada for smallpox, although it can be used off-label for the other disease. The US FDA also approved a new intravenous form of the drug last week.
The WHO says there is no need for widespread vaccination, as other control measures like isolation of patients should be enough to curb the spread and in any case supplies of vaccines are limited.
Monkeypox causes symptoms similar to but milder than smallpox, typically beginning with fever, headache, muscle aches and exhaustion. It is transmitted to people from various wild animals, such as rodents and primates, and is usually a self-limited disease with symptoms lasting from two to four weeks.
In 2003, the US experienced an outbreak of monkeypox, which was the first time human monkeypox was reported outside of Africa. The Centers for Disease Control and Prevention (CDC) is making some Jyneos vaccine reserves available for close contact inoculations, including healthcare workers tending to patients.
The UK Health Security Agency (UKHSA) said yesterday it had identified 36 additional cases of monkeypox in England, and that vaccination of high-risk contacts of cases is already underway.
"A notable proportion of recent cases in the UK and Europe have been found in gay and bisexual men so we are particularly encouraging these men to be alert to the symptoms," said the agency's chief medical advisor Dr Susan Hopkins.
"Because the virus spreads through close contact, we are urging everyone to be aware of any unusual rashes or lesions and to contact a sexual health service if they have any symptoms."