Moderna sues Pfizer/BioNTech over COVID-19 vaccine tech
News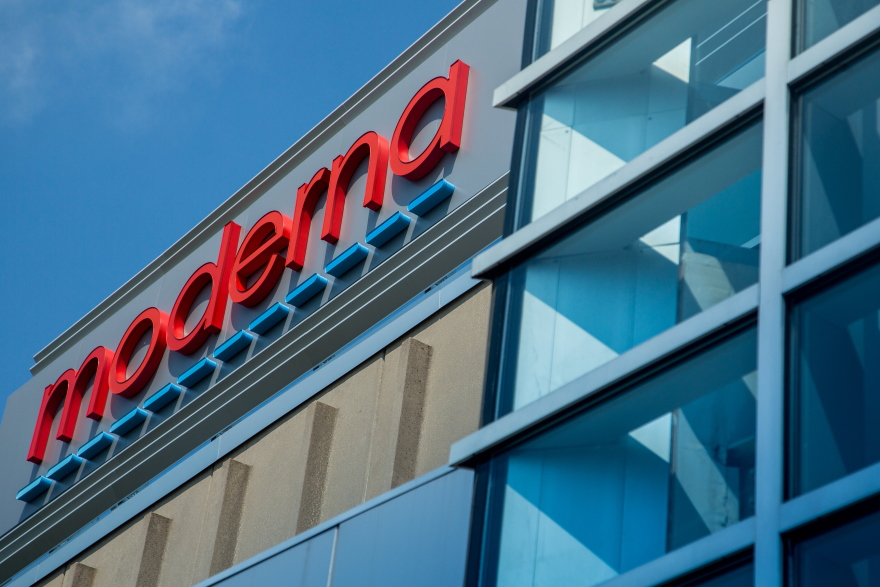 The rivalry between Moderna and Pfizer/BioNTech in commercialising their COVID-19 vaccines has now spilled over into the courts, in the form of a patent infringement lawsuit.
Moderna has filed complaints in the US and Germany claiming that the mRNA technology used to make Pfizer and BioNTech's Comirnaty vaccine infringes multiple patents that cover its own Spikevax shot.
Among the claims is that Comirnaty was developed using a chemical modification to prevent causing an unwanted immune response in patients, and that modification was discovered by Moderna scientists, and that the use of a lipid nanoparticle formulation also infringes its intellectual property.
"We are filing these lawsuits to protect the innovative mRNA technology platform that we pioneered, invested billions of dollars in creating, and patented during the decade preceding the COVID-19 pandemic," said Moderna's chief executive Stéphane Bancel.
In response, Pfizer and BioNTech said they had not yet examined the complaint but are "surprised by the litigation given the COVID-19 vaccine was based on BioNTech's proprietary mRNA technology and developed by both BioNTech and Pfizer."
They add: "We remain confident in our intellectual property supporting the Pfizer/BioNTech vaccine and will vigorously defend against the allegations of the lawsuit." There's no world yet on whether a counter-suit may be in the offing.
Lawsuits sprouting like mushrooms
Now that the worst of the pandemic looks to be behind us, it seems COVID-19 vaccine developers are increasingly willing to start flexing their legal muscles to claim ownership of the intellectual property behind them, and stake a claim to the potentially lucrative opportunity for booster shots targeting new variants like Omicron as COVID-19 becomes endemic.
It's not the first time Pfizer and BioNTech have been accused of patent infringement with Comirnaty, as another mRNA COVID-19 vaccine developer – CureVac – filed a suit in Germany last month making similar allegations.
Meanwhile, Alnylam has filed suit against both Pfizer/BioNTech and Moderna in the US, alleging that both their vaccines infringe patents it holds on lipid nanoparticles used to deliver them in the body. And Arbutus Biopharma and Genevant Sciences have also filed a complaint against Moderna, claiming Spikevax encroaches on patents they hold on lipid delivery vehicles.
"In October 2020, Moderna pledged not to enforce its COVID-19 related patents while the pandemic continued," said the biotech, adding that its policy changed in March "when the collective fight against COVID-19 entered a new phase and vaccine supply was no longer a barrier to access in many parts of the world."
While it will never enforce patents on COVID-19 vaccines in lower-income countries, it said it now expects companies like Pfizer and BioNTech "to respect its intellectual property rights and…consider a commercially reasonable license" in other markets.
Commercially, there's a lot at stake, with sales of Comirnaty predicted to reach $32 billion this year, according to Pfizer, while Moderna is forecasting $22 billion for Spikevax.
Pfizer meanwhile is also named in a lawsuit filed by Enanta which claims the big pharma's COVID-19 drug Paxlovid (nirmatrelvir/ritonavir) – which has a 2022 sales estimate of $22 billion – infringes patents on oral antiviral therapies.