Moderna COVID-19 jab sales rocket to $4.2 billion in second quarter
News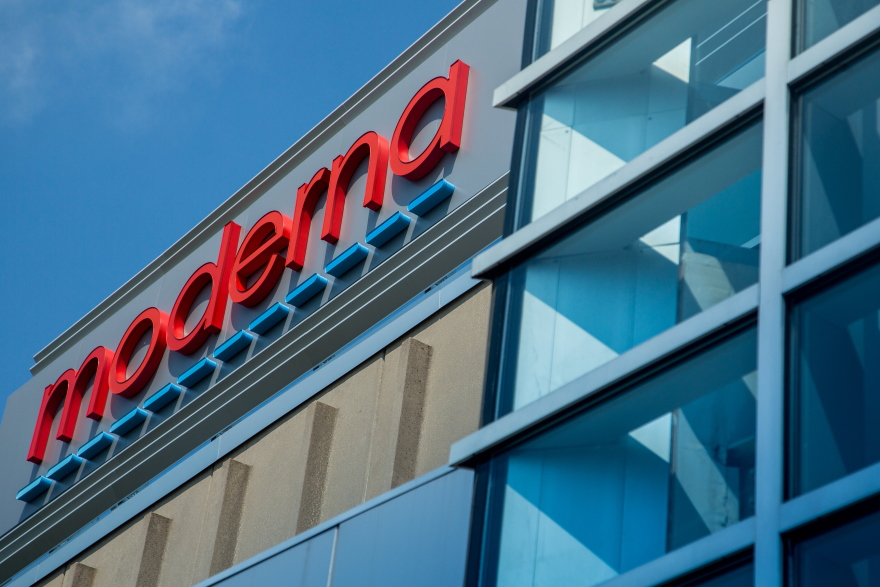 Moderna made a massive $4.2 billion from sales of just under 200 million doses of its COVID-19 vaccine, taking its tally since approval to around $6 billion from 302 million shots.
The tally makes the SpikeVax (mRNA-1273) vaccine the second biggest seller behind Pfizer/BioNTech's Comirnaty, which pulled in $7.8 billion in the second quarter and $11.3 billion since the start of the year. Both companies have recently raised their prices in the US and EU.
The numbers leave the vaccines from AstraZeneca and Johnson & Johnson – which are both provided at a not-for-profit basis – trailing at a considerable distance, although they have also been held back by side effect concerns.
Moderna is now predicting sales of $20 billion for 2021 as a whole from up to 1 billion doses delivered, which compares to Pfizer estimate of $33.5 billion for the year from 2.1 billion doses – considered to be conservative by industry watchers.
The vaccine helped Moderna reverse a $117 million loss in the second quarter of 2020 to a $2.8 billion profit, and it is predicting another big windfall in 2022 from SpikeVax sales predicted to reach $20 billion, based on current order levels and production capacity.
In its second-quarter results update, Moderna said it has started the rolling submission process for the vaccine in the US and expects to complete that in August.
There was also encouraging news on the clinical side, with the final analysis of the phase 3 COVE study of SpikeVax showing 93% efficacy six months after the second dose, and mid-stage trials of third-dose boosters showing good responses against SARS-CoV-2 variants of concern.
Moderna said it is convinced that third doses will be needed to maintain immunity levels in the population, given the rise of the highly-transmissible delta variant, as the COVE results suggest antibody levels were starting to decline by the end of the six-month follow-up period.
The company said it has also made progress with its next-generation mRNA-1283 shot, which could be stored in a refrigerator rather than a deep freeze, making distribution and storage easier. It has completed enrolment in a phase 1 trial of the jab.
Meanwhile updating on the rest of its pipeline, Moderna said it was preparing for late-stage studies for its flu vaccine, RSV and CMV vaccines, and expects to get the first proof-of-concept data from its therapeutics pipeline – headed by mRNA-6231 for autoimmune disorders in phase 1 – in the coming quarters.