'Mistake' led to AZ's more effective lower-dose COVID-19 shot
News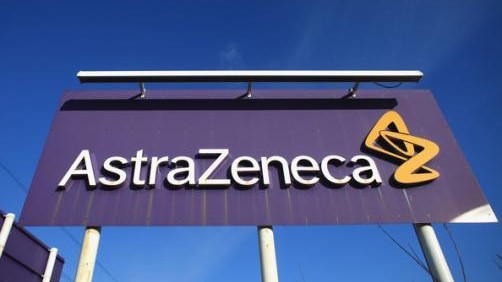 AstraZeneca's research chief has said that the more effective dosing regimen of its coronavirus vaccine was discovered by accident.
According to Reuters, the AstraZeneca development team made a minor mistake that made them realise they could significantly boost the success rate of the vaccine, codenamed AZD1222.
Results announced earlier this week showed that by giving a half dose, followed by a full dose a month later, the vaccine's efficacy could be boosted from 62% to around 90%.
AZ originally planned for trial participants in the UK to receive two full doses but researchers found that certain side effects such as fatigue, headaches or arm aches were milder than predicted.
Mene Pangalos, executive vice-president of biopharmaceuticals R&D at AZ, said: "The reason we had the half dose is serendipity.
[caption id="attachment_21169" align="alignnone" width="226"]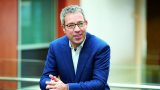 Mene Pangalos[/caption]
"So we went back and checked…and we found out that they had underpredicted the dose of the vaccine by half."
Researchers decided to continue with the half dose group and administer the second booster shot as previously planned.
Results showed that in the group treated with the half dose, the vaccine was 90% effective, leading to an overall efficacy of 70% across the two dosing schedules.
"That, in essence, is how we stumbled upon doing half dose-full dose. Yes, it was a mistake."
The error could make all the difference, cutting the amount of vaccine required for a strong therapeutic effect and allowing greater coverage.
Although at 90% effectiveness AZ's shot would lag slightly behind RNA-based rivals from Pfizer/BioNTech and Moderna, AZD1222 is easier to handle and can be stored in fridges instead of at ultra-cool temperatures.
The revelation means that the stronger regimen could be added to a growing list of medicines discovered by accident - Alexander Fleming famously discovered penicillin after noticing a mould producing the compound was killing bacteria in a petri dish.
Pfizer's erectile dysfunction drug Viagra was initially trialled as an angina drug before scientists at Pfizer's laboratory in Sandwich, Kent, stumbled upon its other properties in a story so famous that Spike Lee is to direct a musical about the discovery.
It's still not clear whether AZ's vaccine discovery will be celebrated in popular culture as regulators have not yet approved it, but the incident shows the unpredictable nature of drug R&D and that after years of painstaking research good fortune is sometimes needed to get projects over the line.